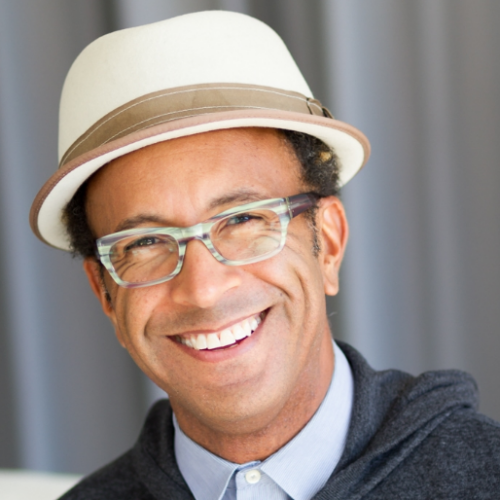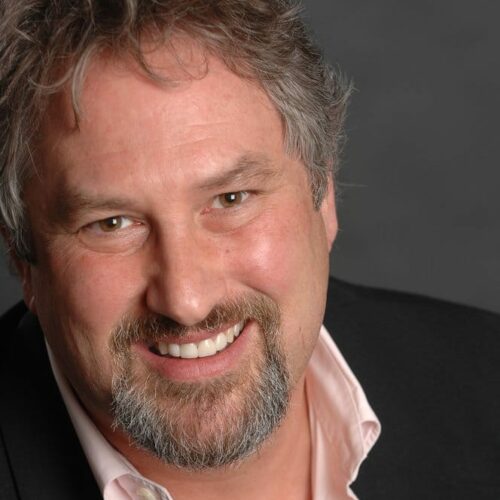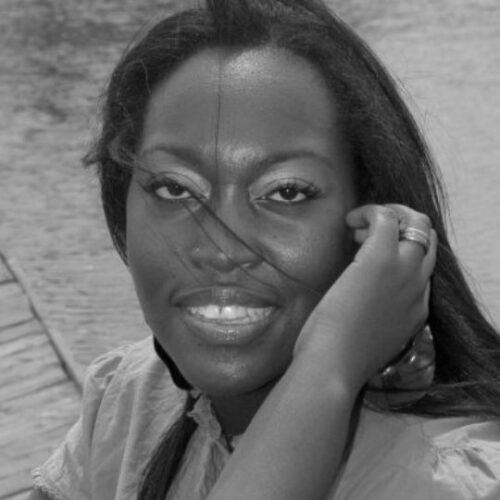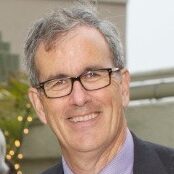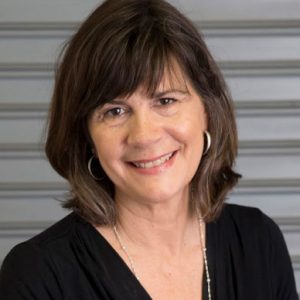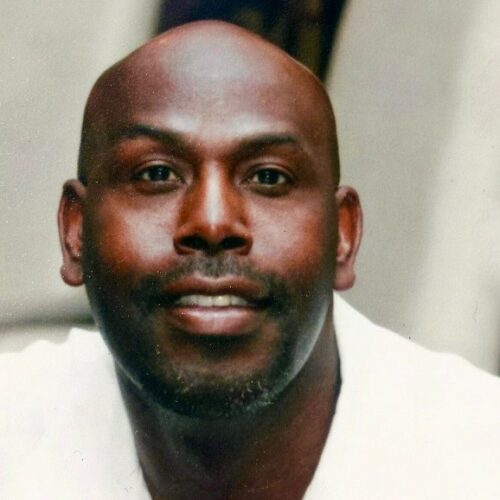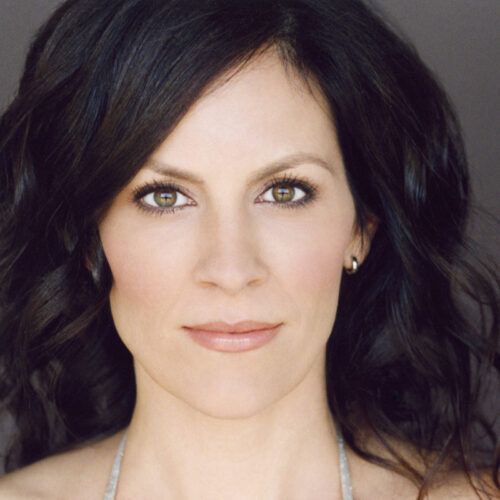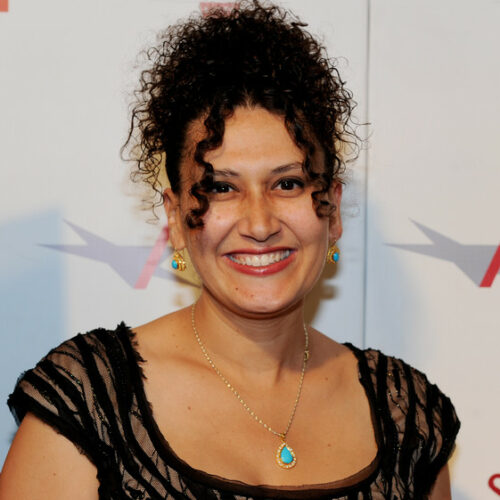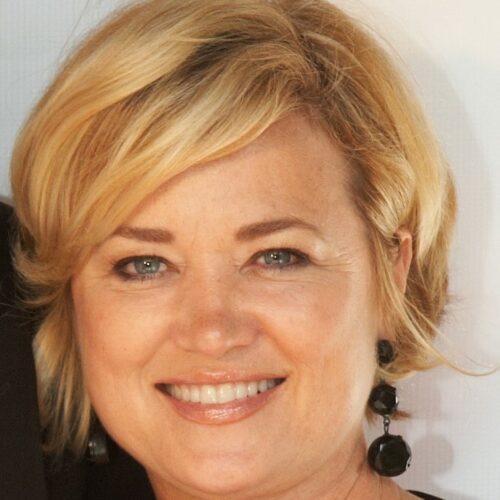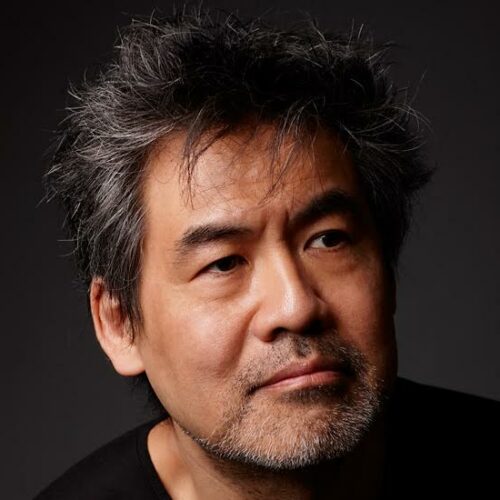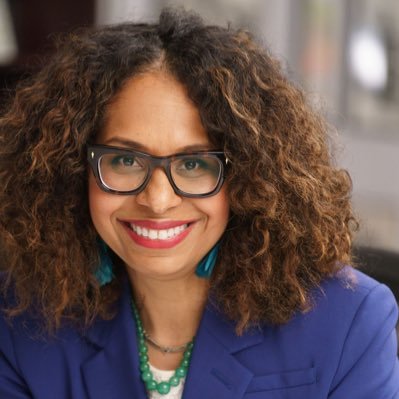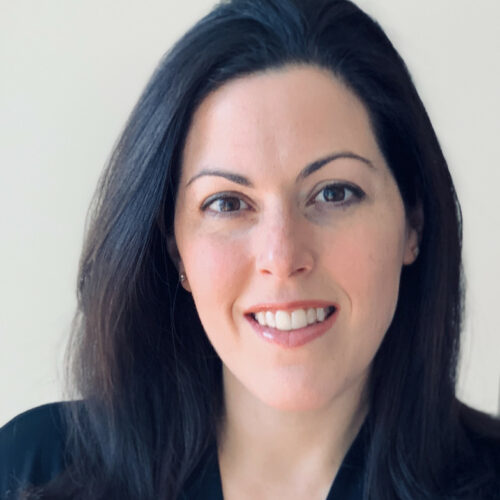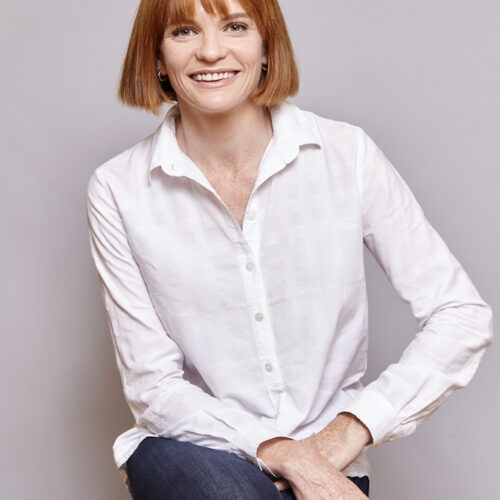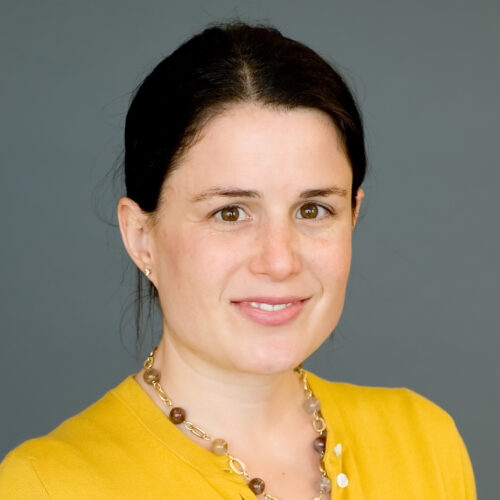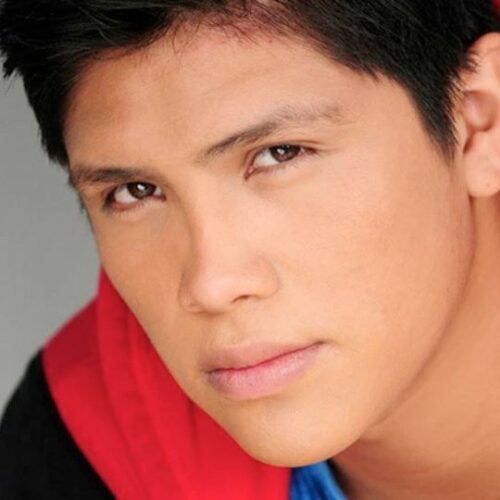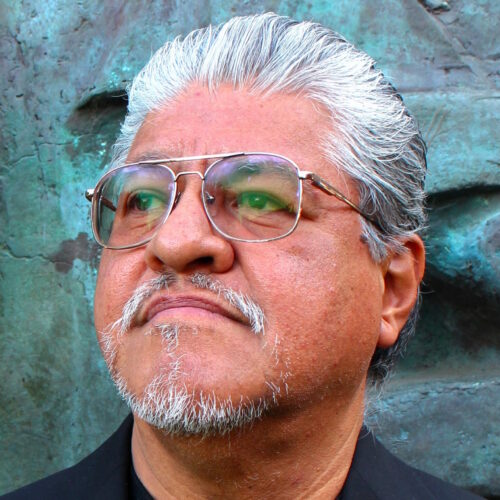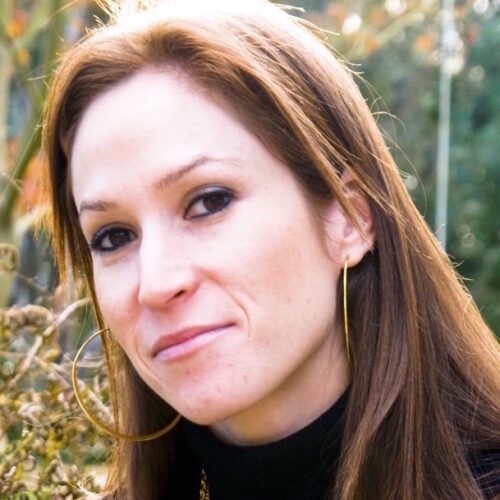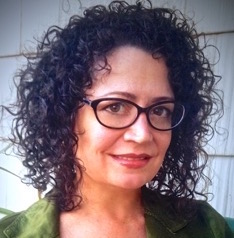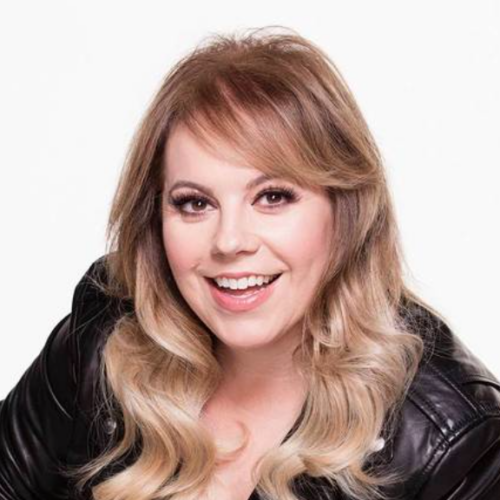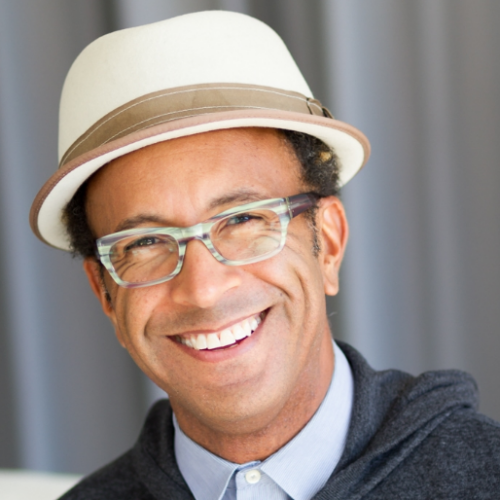 Shawn Amos
How does a music producer, singer-songwriter transition to founding vanguard content marketing agency, Freshwire, sell it to global marketing giant Omnicom within three years, then build a globally connected digital content studio for communications giant, FleishmanHillard before deciding to return to "making stuff?" Considered an "up and comer" by Forbes magazine, Shawn Amos, son of Wally Amos (Famous Amos cookie brand), attributes his diverse background to growing up in the colorful Hollywood landscape. As a contributor on Bloomberg West TV, Amos is known today for his expertise in brand marketing. In a world of 24/7 media, people and companies are having a difficult time competing and standing out in the marketplace. Amos speaks to the need for content mindfulness, creating a storytelling culture, and authenticity in the 24/7 real-time race for relevancy. TEDx, Abbvie, AT&T, and Gallo are among the brands that have invited Amos to speak and lead workshops. Prior to entering the marketing world, Amos was an A&R executive at Rhino Entertainment and vice president of A&R at Shout! Factory, where he produced and recorded multiple Grammy-nominated projects. He produced broadcast, DVD, and audio titles for legacy artists ranging from Heart to Quincy Jones, for whom Amos later ran the Listen Up Foundation. He serves as Vice Chair of the board of directors for Didi Hirsch Mental Health Services. Amos describes his newest venture, Put Together Media, as more of a collective than a company. It is a collaborative association of creators, thinkers, doers who come together on a variety of consultative, curatorial, and/or production projects. "What's fun for me is to mix and match teams as the needs of an assignment dictate. The media landscape changes too fast to become married to a fixed infrastructure and team. Build a team that will inspire one another, let them be creative, then let them move onto the next adventure." Shawn has also received critical and popular acclaim as blues singer, The Reverend Shawn Amos.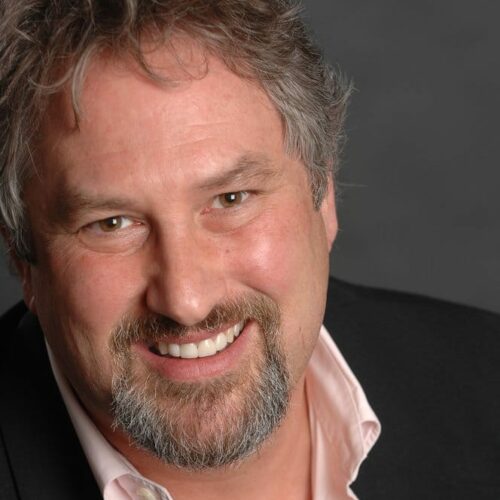 Bradford Bancroft
Bradford Bancroft began his career as a working actor in the theatre in New York and eventually came out to California to star in such films as Bachelor Party, Patty Hearst, Dangerously Close, and Damned River. Once in LA, he continued to work in television, theatre, and commercials. Bradford studied music at Yale University. He pursued theatre, music, and film at the California Institute of the Arts, and finally earned his Masters's Degree in Clinical Psychology at Antioch University (Los Angeles). His interest in the therapeutic aspects of theatre games and improvisations led him to the field of drama therapy, where he spent 15 years working with the Stop Gap Theatre Company in hospitals, battered women's shelters, drug and alcohol rehab centers, and schools. Bradford is a licensed Marriage and Family Therapist and a Registered Drama Therapist. He has his own practice, Rehearse For Life, in Glendale. He continues to work at the VA doing what he lovingly refers to as "Karaoke Therapy" with the Vets in the PTS ward. Finally, Bradford is a trustee of the Bancroft Family Foundation and has served on a number of non-profit boards around Southern California. He has been proud to be part of The Unusual Suspects community for many years and grateful to be their honoree in 2014.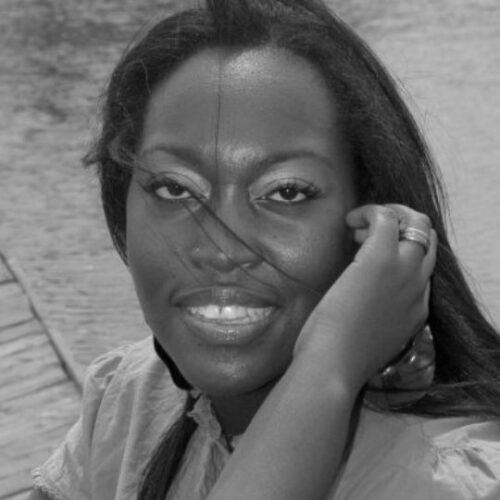 Tameka Carter
Tameka is an alumna of The Unusual Suspects. She is currently a Program Coordinator, Contract Monitor, Administrative Assistant, and personal secretary to the Chief and Program Director, Dr. Viktor Eysselein, for the GI Division at Harbor UCLA Medical Center. She graduated from California State University Long Beach in 2006, with a degree in English and a minor in Black Studies. Tameka has a passion for the arts and seeing youth realize their potential and worth. She has served as a small group leader at her local church in Long Beach, Light and Life Christian Fellowship West, leading youth by sharing her life experiences and helping them to realize their true value. She is currently writing her first book and sharing her testimony of faith and that the possibilities are endless when you believe. Tameka and her husband, Lawrence, are dedicated to serving alongside each other in ministry and enjoy spending time with their two children, Lawrence III and Temple.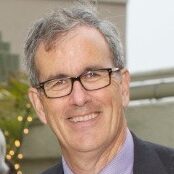 Ed Coghlan
The former board chair of The Unusual Suspects, Ed Coghlan is an accomplished senior corporate communications executive with vast healthcare and public policy experience. He also has experience in public transportation (Los Angeles County Transportation Commission), education (Los Angeles Unified School District), public health (Oldtimers Foundation and Mexican American Opportunity Federation), environment (Metropolitan Water District and Tree People), and children's issues (First 5 Los Angeles). He has a broad understanding of the Latino market and has worked in successful placements in Spanish-language media. Coghlan is a veteran public speaker and presenter, teaches presentation and media skills to professionals around the country, and is a former broadcast journalism faculty member at UCLA Extension and California State University Northridge.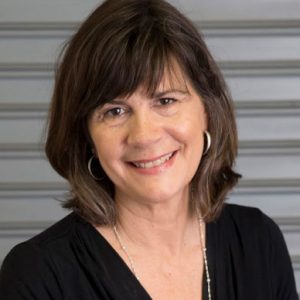 Sally Fairman
Born and raised in Grand Rapids, Michigan, Sally has lived in Spain, Washington DC, New York City, Los Angeles, and now Lodz, Poland where she teaches and coaches business executives. As executive director of The Unusual Suspects Theatre Company from 2005-2015, Sally grew the organization's budget and programs ten-fold, developing multiple communities, government, and school partnerships with LA County Probation and local Title I LAUSD schools to support disenfranchised youth and families. Previously, Sally taught ESL at Columbia University and LaGuardia Community College in New York; and acted in, wrote, and produced theatre for the small stage. A highlight was when, as a first-time writer, she co-won the Jury Award, short play category, HBO Comedy Arts Festival, Aspen. She is a proud co-founder and advisory member of the Arts for Incarcerated Youth Network. She has a BA in Psychology and an MA in Applied Linguistics from the University of Michigan.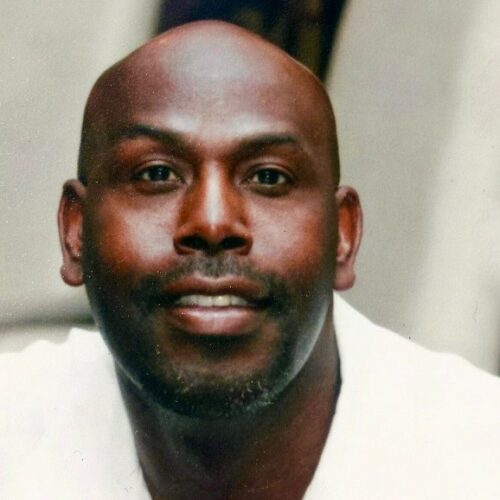 Markese Freeman
Markese Freeman is a youth advocate and Senior Detention Officer with the Los Angeles County Probation Department at Central Juvenile Hall and heads the task force on Commercial Sexual Exploitation of Children (CSEC). He is dedicated to educating the public about issues surrounding the sex trafficking industry in Los Angeles.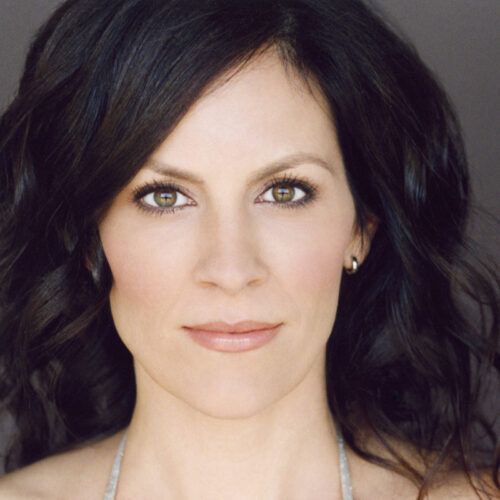 Annabeth Gish
Annabeth Gish is a uniquely gifted and beloved actress with a diverse background in film and television dating back well over 30 years. Gish first gained the attention of critics and moviegoers at the age of 13 in the feature film Desert Bloom with Jon Voight and Ellen Barkin. She went on to star in the acclaimed feature Mystic Pizza opposite Julia Roberts. Her expansive list of film credits includes Double Jeopardy, the Sundance Film Festival cult classic SLC Punk; Hiding Out; Wyatt Earp; Nixon; Beautiful Girls; The Last Supper; Coup de Ville; Shag; and Steel with Shaquille O'Neal. Gish's past television credits include the hit series Pretty Little Liars, The West Wing, and her role as Monica Reyes in the iconic hit series The X-Files. She starred, to great critical acclaim, in the award-winning Showtime series Brotherhood. More recent television credits include the reprisal of her role on the last season of Fox's The X-Files reboot and recurring on the last two seasons of the AMC drama (and critical darling) Halt & Catch Fire. In 2013, she co-starred in FX's The Bridge opposite Diane Kruger and Demián Bichir and had a standout role in the final season of FX's hit series, Sons of Anarchy. She also recently recurred in the Netflix hit series, The Haunting of Hill House. Gish is set to star opposite Hamish Linklater and Zach Gilford in Mike Flanagan's upcoming Midnight Mass for Netflix, and recently shot a leading role in the independent features Quiet in my Town and Stay at Conder Beach, both of which will be released later this year. She can also soon be seen starring in Quibi's #FREERAYSHAWN opposite Laurence Fishburne and Stephan James. Gish is a graduate of Duke University. She currently resides in Los Angeles with her husband Wade Allen; their two sons Cash and Enzo, and their family dog Brody.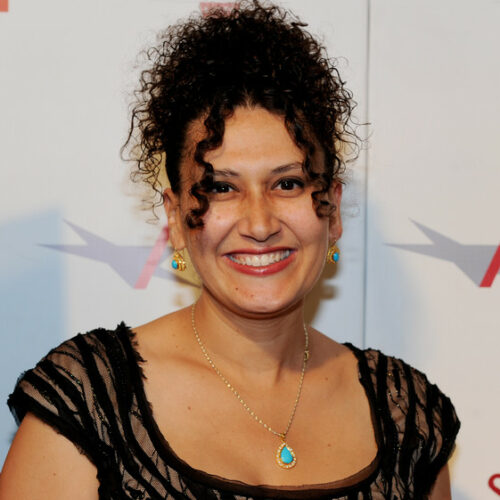 Rachel Goldberg
Rachel is an award-winning writer/director whose most recent film, MUTED, sold to HBO. Named one of "30 Emerging Filmmakers to Watch" by Film Independent, she has garnered close to 20 awards for her work, and has been supported by Sundance, AFI's Directing Workshop for Women, and most recently, the Sony Pictures Television Diverse Directors Program and We for She. Rachel is attached to direct the feature film, TRANSFORMATION AWAITS, which is set up through Triangle Road Entertainment. As an instructor, Rachel has taught writing, directing, and acting for both film and theatre at Chapman University, the University of Pennsylvania, the American Academy of Dramatic Arts, and more. She is thrilled to serve on the board of the Unusual Suspects Theater Company as well as the board of the Alliance of Women Directors.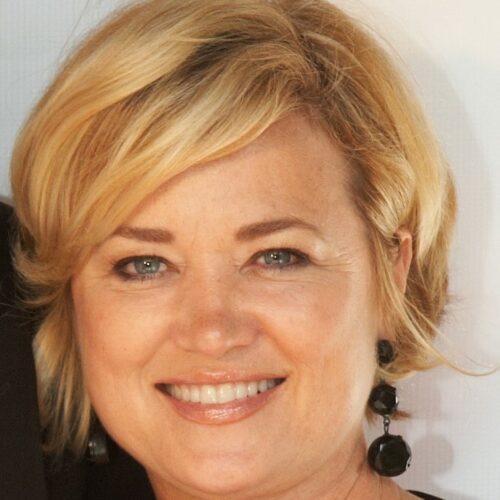 Laura Leigh Hughes
Laura Leigh Hughes is the founder of The Unusual Suspects. An actress for more than 20 years, having acted in dozens of television and film productions including Rizzoli & Isles, Law & Order: Special Victims Unit, The Mentalist, and CSI, Laura Leigh served as The Unusual Suspects' executive director for 10 years. She then moved on to become a board member and served in that capacity for six years. Today, she continues to promote and support The Unusual Suspects while she focuses on her acting career and raising her daughter, Maleigha. She graduated from UCLA with a BA degree in Sociology.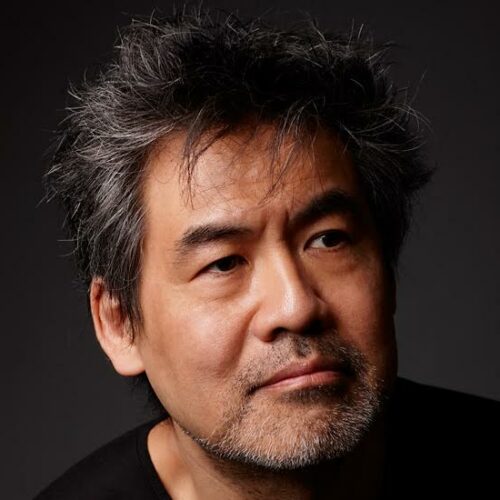 David Henry Hwang
David Henry Hwang's work includes the plays M. Butterfly, Chinglish, Yellow Face, Kung Fu, Golden Child, The Dance and the Railroad, and FOB, as well as the Broadway musicals Aida (co-author), Flower Drum Song (2002 revival) and Disney's Tarzan. He is also America's most-produced living opera librettist, who has worked with composers Philip Glass, Osvaldo Golijov, Bright Sheng, Unsuk Chin, Huang Ruo, and Howard Shore. Hwang is a Tony Award winner and three-time nominee, a three-time OBIE Award winner, and a two-time Finalist for the Pulitzer Prize in Drama. His screenplays include Possession (co-writer), Golden Gate, and M. Butterfly. He is a writer/producer for the Golden Globe-winning television series The Affair, and developing an original series, Shanghai, for Lionsgate and Bravo. Hwang won the 2011 PEN/Laura Pels Award, the 2012 Inge Award, the 2012 Steinberg "Mimi" Award, the 2014 Doris Duke Artist Award, and the 2015 IPSA Distinguished Artist Award. He attended Stanford University and Yale Drama School; holds honorary degrees from the American Conservatory Theatre, Columbia College, Lehigh University, USC, and SUNY Purchase; and serves as Head of Playwriting at Columbia University School of the Arts. Hwang was recently the Residency One Playwright at New York's Signature Theatre.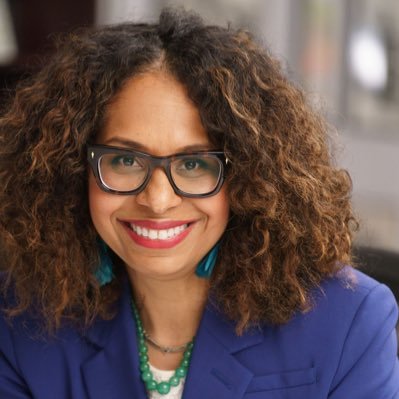 Sydney Kamlager-Dove
Assemblywoman Sydney Kamlager-Dove represents the 54th Assembly District that includes communities west of downtown Los Angeles, from Crenshaw to Culver City, and as far north as Westwood and Inglewood. Born and raised in Chicago, Sydney earned a bachelor's degree in political science from the University of Southern California and a master's degree in arts management and public policy from Carnegie Mellon University in Pennsylvania. In 2015, Sydney became the second African-American woman ever elected president of the Los Angeles Community College District (LACCD) – the largest in the nation – in its 77-year history. Sydney also served as the district director for California State Senator Holly J. Mitchell. She is a teacher and frequent speaker on education issues, economic development, and the arts, among other topics. She is passionate about education, criminal justice reform and poverty issues which are central to her work in Los Angeles and Sacramento.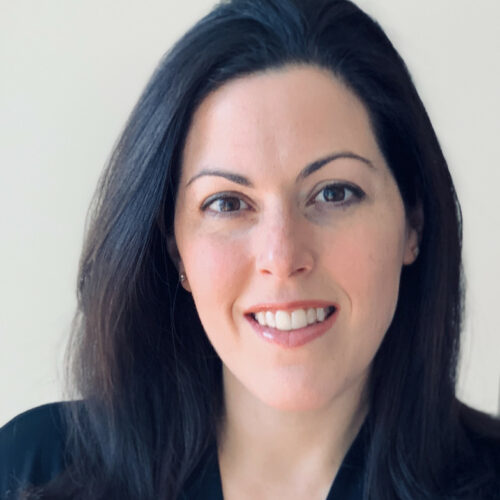 Deborah Lintz
Deborah Lintz is a Vice President of Business Affairs at Paramount Pictures, negotiating talent agreements for major motion pictures. Prior to joining Paramount in January 2007, Deborah was an associate at the law firm Hughes Hubbard & Reed LLP. She is a graduate of the UCLA School of Law and the University of Pennsylvania. A former board chair of The Unusual Suspects, Deborah was named a Foster Care Hero in 2005 by the LA County Board of Supervisors for her volunteer service.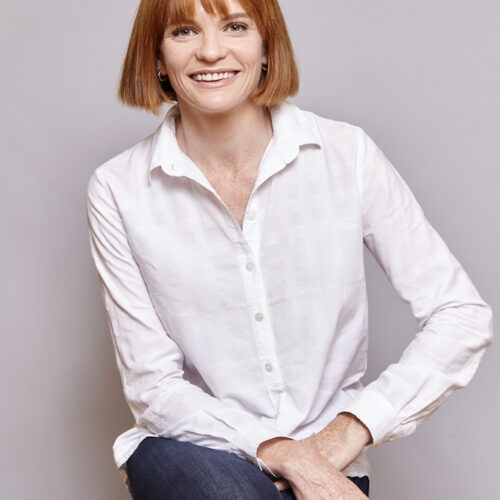 Annie Lukowski
Annie is an award-winning storyteller and prolific content creator. She co-founded Vanishing Point Media, a full-service virtual reality production company with clients including ABC's Jimmy Kimmel Live, Toyota, and Banana Republic. Their original narrative immersive piece, co-produced by the ACLU, "The Hidden," won serval awards and film festivals and premiered at Hamptons International Film Festival. She previously co-founded WorkingBug Media, a digital entertainment company through which she wrote, directed and produced comedies and impactful spots for major brands including Jeep, TeenVogue, Maybelline, and the USA Network. Annie and WorkingBug are also the creative force behind a number of branded digital comedy series including Random Comedies (Randall Park), Series of Unfortunate People (Keegan-Michael Key), and Road to The Altar (Jaleel White), which won the PGA Award for Outstanding Independent Series. Annie is an accomplished dramatic storyteller as well, having directed the festival- and award-winning shorts The Protest and Waiting for Hello, and produced Have You Heard About Vukovar?, which premiered at Tribeca.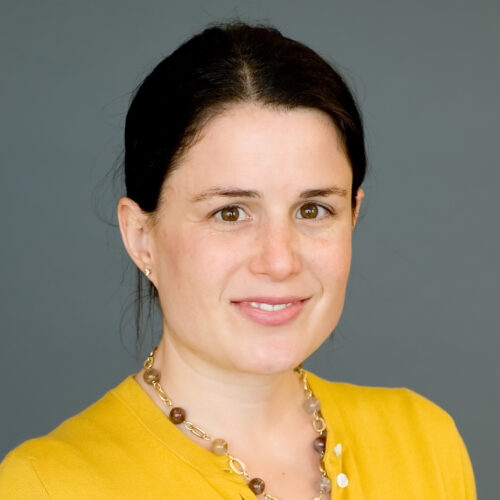 Lara Magnusen
A former board member for The Unusual Suspects, Lara Magnusen serves as Portfolio Strategist and Portfolio Manager for Altegris Advisors and is a member of the Investment Committee. Lara has worked at Altegris since 2005, previously serving as the Director of Investment Products and Director of Research and Investments for Altegris Advisors. With a career starting in 1999, Lara was also previously Director of Manager Research for Cabezon Capital LLC, responsible for the due diligence and development of emerging hedge fund managers. Additional experience includes her tenure at Helix Investment Partners, a fixed income-oriented hedge fund, as well as several years as a Financial Analyst at Goldman Sachs. Lara received a BA in Economics with a minor in Business Administration from the University of California, Berkeley; an MBA from the Rady School of Management at the University of California, San Diego; and holds the designation of Chartered Alternative Investment Analyst (CAIA).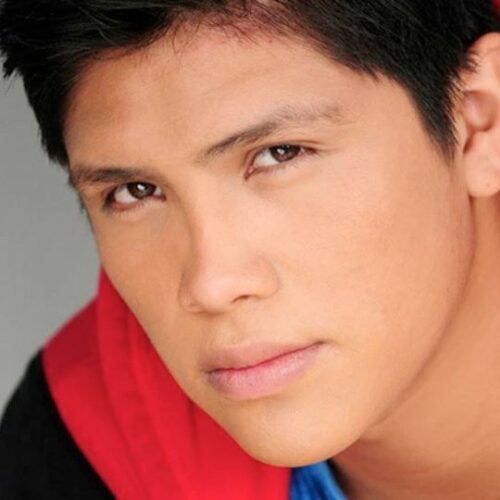 Johnny Ortiz
Johnny Ortiz is an Unusual Suspects' alumnus who stars as Tony Gutierrez in the Emmy-award-winning series American Crime. Johnny was also featured in McFarland, USA, and Strike One.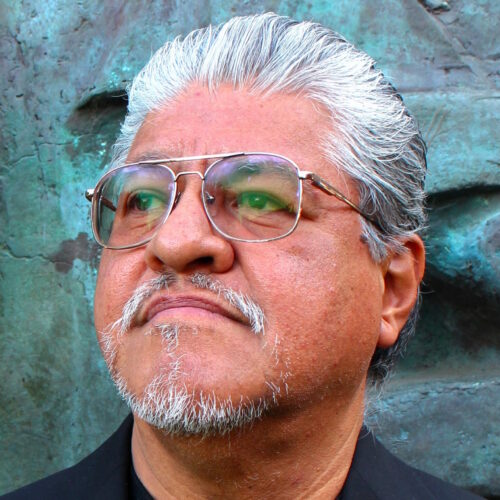 Luis J. Rodriguez
Luis J. Rodriguez is the author of the best-selling memoir "Always Running, La Vida Loca, Gang Days in L.A." He has 14 other books in poetry, children's books, fiction, and nonfiction. For close to 45 years, he's done urban peace work and gang intervention–including visiting prisons and juvenile lockups for over 35 years–throughout the United States as well as Mexico, Central America, South America, the Caribbean, and Europe. He's the founding editor of Tia Chucha Press and co-founder of Tia Chucha's Cultural Center & Bookstore in the San Fernando Valley.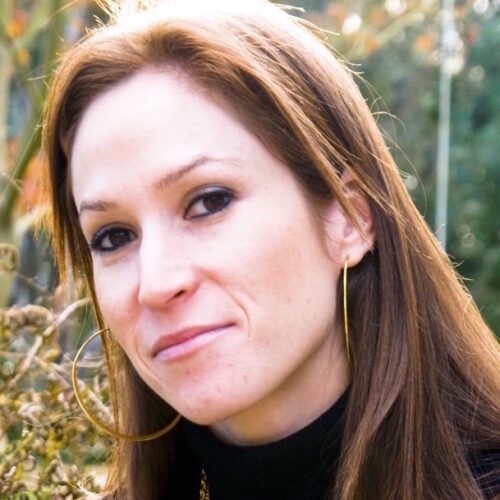 Elizabeth Silver
Elizabeth L Silver is the author of the forthcoming memoir, The Tincture of Time (Penguin Press, 2017) and the critically acclaimed novel, The Execution of Noa P. Singleton (Crown/Random House, 2013), which was published in seven languages and optioned for film by ImageMovers Production Company. Elizabeth's writing has appeared in McSweeney's, The Huffington Post, The Rumpus, The Los Angeles Review, The Millions, The Dallas Morning News, and others and she has been a writer-in-residence at several artist colonies including Ucross Foundation in Wyoming, Byrdcliffe in Woodstock, NY, A Room of Her Own Foundation in New Mexico, the British Centre for Literary Translation, and Circle of Misse in the Loire Valley, France. A graduate of the University of Pennsylvania, the MA program in Creative Writing from the University of East Anglia in England, and Temple University Beasley School of Law, Elizabeth has taught English literature and writing at several universities and worked as an attorney in California and Texas.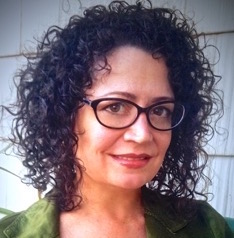 Julie Tugend
Julie Tugend is a management consultant, executive coach, and writer with over 20 years of experience working with foundations, nonprofit organizations, and government agencies. She began her career in Mayor Tom Bradley's office, where among other assignments, she served as education and human relations policy advisor and liaison to L.A.U.S.D. More recently Julie served as Senior Vice President and Chief Operating Officer for The California Endowment, where she oversaw the development of the foundation's award-winning Center for Community Health conference center. Julie was one of Unusual Suspects' founding Board Members and is an alumni of Second City, Los Angeles.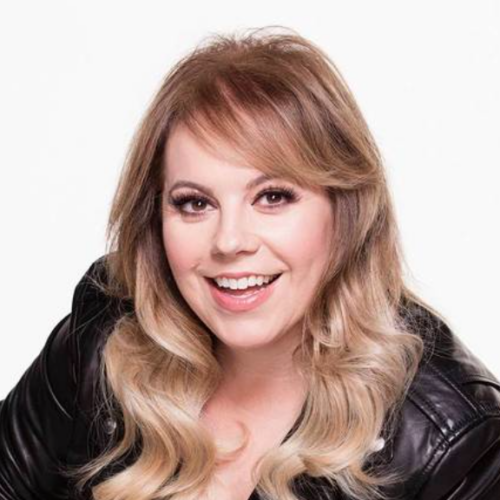 Kirsten Vangsness
Kirsten Vangsness is widely known as the bespectacled-brainiac-tech-kitten Penelope Garcia on the CBS hit drama "Criminal Minds" (and its spin-off "Criminal Minds: Suspect Behavior" and "Criminal Minds: Beyond Borders"). Notable film credits include DAVE MADE A MAZE and KILL ME DEADLY. She is also longtime member and former president of Hollywood's Theatre of Note's Artistic Board. Her one-woman-show, MESS, played to sold out audiences in early 2017 and her stage work has garnered the Los Angeles Drama Critics Circle Natalie Schafer Award for best emerging comic actress, the 15 Minutes of Fem Best Actress Award, and a Garland Award for best actress for the West Coast premiere of Neil LaBute's Fat Pig at the Geffen Playhouse. Kirsten can also be seen in season three of the web series "Pretty" and season two of the web series "Vampire Mob." Other film appearances include THE A-LIST (2006), SCREAM OF THE BIKINI (2009), IN MY SLEEP (2010), and THE CHICAGO 8 (2011).