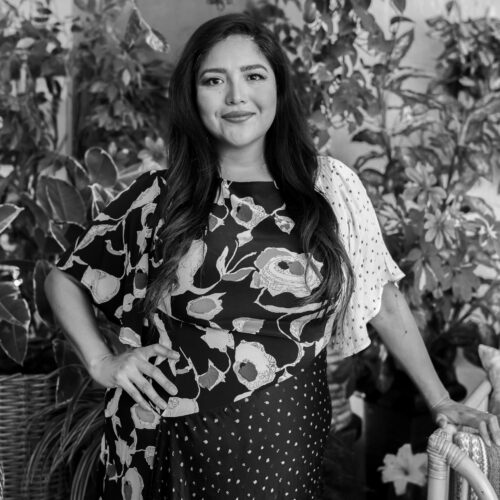 Writer/Activist
Julissa Arce
Julissa Arce is a writer, activist, and social changemaker. She is the nationally best-selling author of My (Underground) American Dream and Someone Like Me. Her writing has appeared in the New York Times, TIME Magazine, CNN, CNBC, Vogue and other outlets. Her newest book, You Sound Like a White Girl: The Case for Rejecting Assimilation, is a powerful dual polemic and manifesto against the myth that assimilation leads to happiness and belonging for immigrants in America. Instead, she calls for a celebration of our uniqueness, our origins, our heritage, and the beauty of the differences that actually make us Americans.
Prior to becoming an author and immigrant rights activist, Julissa built a successful career on Wall Street working for Goldman Sachs and Merrill Lynch, and had seemingly achieved the American Dream—yet she was not part of what legally defined an American.
Julissa immigrated to America from Mexico at the age of 11 and was undocumented for almost 15 years, some of them spent rising to prominence on Wall Street. In order to help other young people in similar circumstances, she co-founded the Ascend Educational Fund (AEF). AEF is a college scholarship and mentorship program for immigrant students in New York City, regardless of their ethnicity, national origin or immigration status.
Julissa was named one of People en Español's 25 Most Powerful Women of 2017 and 2022, and 2018's Woman of the Year by the City of Los Angeles. She is a leading voice in the fight for social justice, immigrant rights, and education equality.
Julissa serves on the board of directors of the National Immigration Law Center. She was officially sworn in as an American citizen in August of 2014 and currently lives in Los Angeles with her husband and their two cats, Nikko and Pancho.