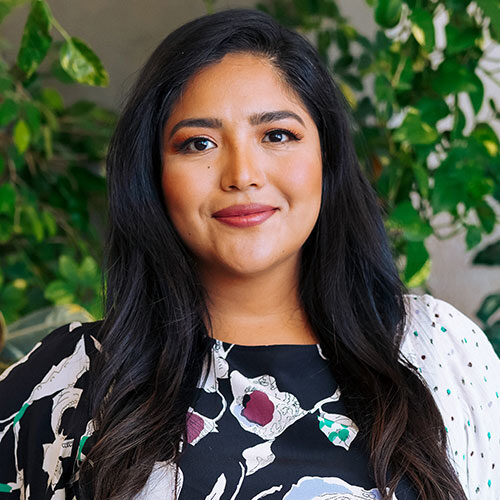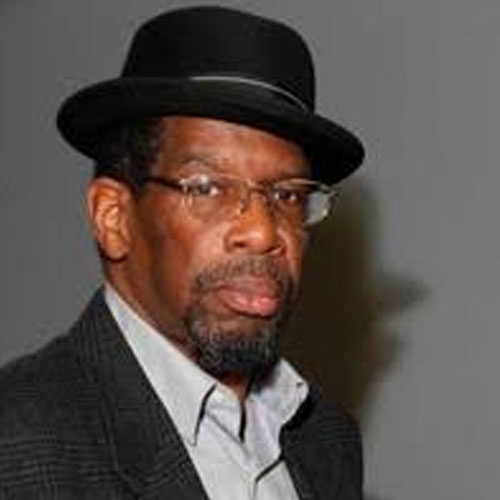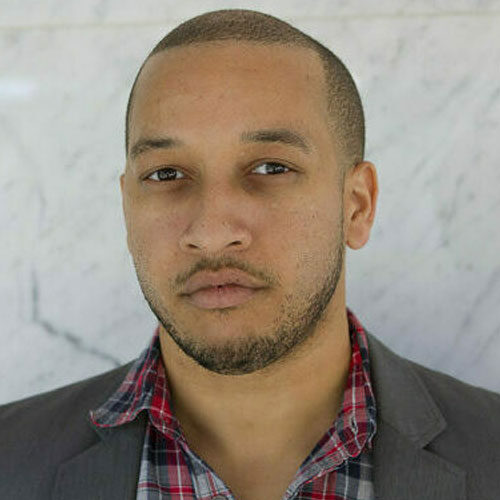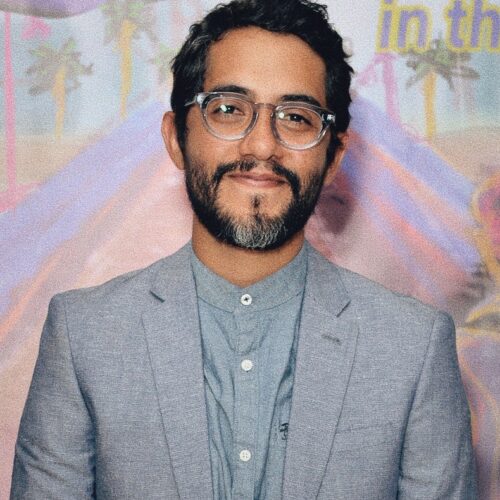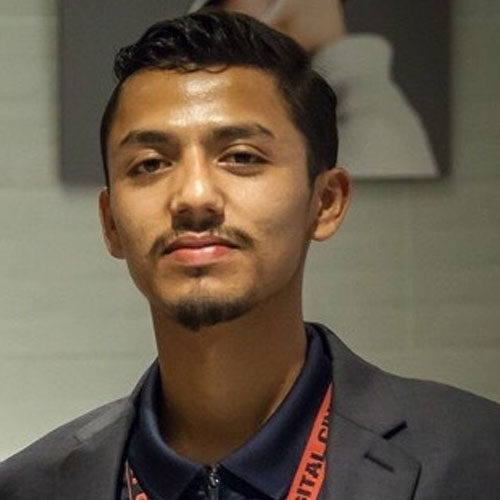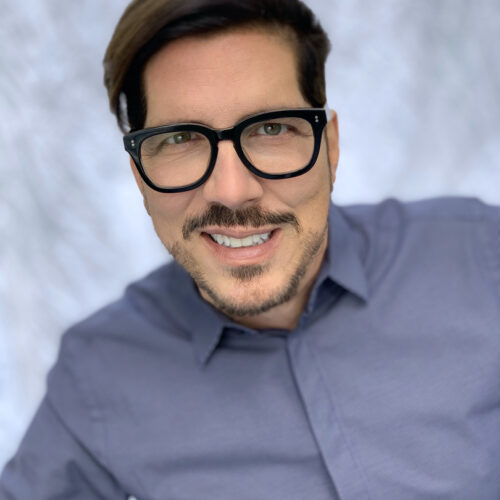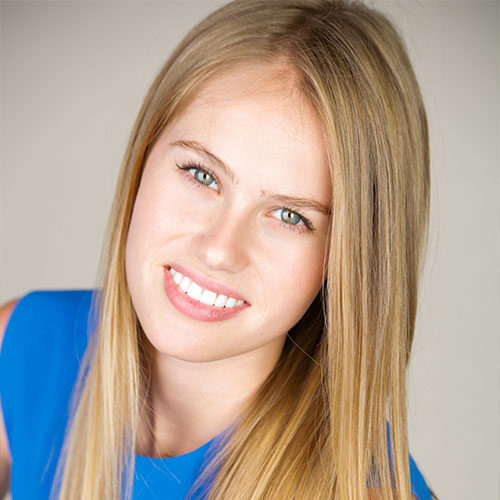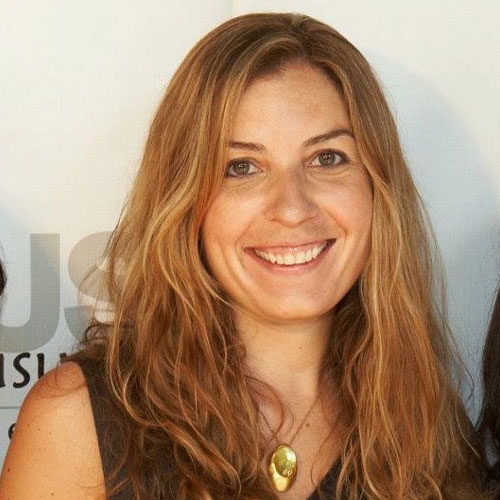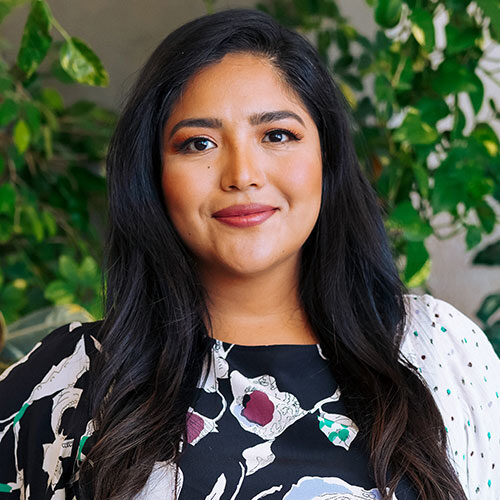 Writer/Activist
Julissa Arce
Julissa Arce is a writer, activist, and social changemaker. She is the nationally best-selling author of My (Underground) American Dream and Someone Like Me. Her writing has appeared in the New York Times, TIME Magazine, CNN, CNBC, Vogue and other outlets. Her newest book, You Sound Like a White Girl: The Case for Rejecting Assimilation, is a powerful dual polemic and manifesto against the myth that assimilation leads to happiness and belonging for immigrants in America. Instead, she calls for a celebration of our uniqueness, our origins, our heritage, and the beauty of the differences that actually make us Americans.
Prior to becoming an author and immigrant rights activist, Julissa built a successful career on Wall Street working for Goldman Sachs and Merrill Lynch, and had seemingly achieved the American Dream—yet she was not part of what legally defined an American.
Julissa immigrated to America from Mexico at the age of 11 and was undocumented for almost 15 years, some of them spent rising to prominence on Wall Street. In order to help other young people in similar circumstances, she co-founded the Ascend Educational Fund (AEF). AEF is a college scholarship and mentorship program for immigrant students in New York City, regardless of their ethnicity, national origin or immigration status.
Julissa was named one of People en Español's 25 Most Powerful Women of 2017 and 2022, and 2018's Woman of the Year by the City of Los Angeles. She is a leading voice in the fight for social justice, immigrant rights, and education equality.
Julissa serves on the board of directors of the National Immigration Law Center. She was officially sworn in as an American citizen in August of 2014 and currently lives in Los Angeles with her husband and their two cats, Nikko and Pancho.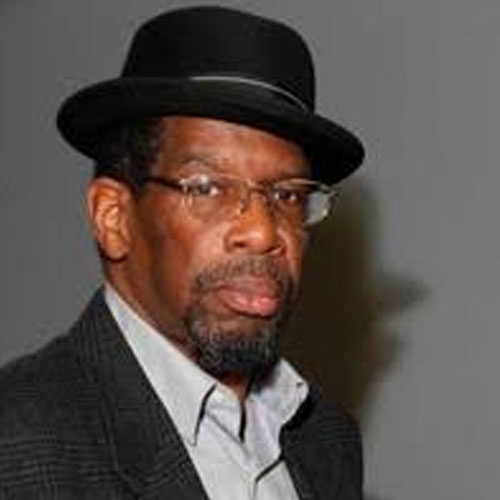 Production Stage Manager/Actor
John H. Freeland Jr.
Began working with youth in the arts in 1978 with The Oddfellows Playhouse in his hometown of Middletown, CT. Since moving to Los Angeles in 1980, he worked as a teaching artist and mentor for youth in middle schools, high schools and youth incarcerated in the juvenile justice system, assisting them in acting, writing to performing what they've written by using theatre games and improv techniques.
It was in 1995 John was working as a teaching artist/mentor with an organization that is now known as The Unusual Suspects Theatre Company. Several youth programs John has worked with include Summer Night Lights. Selected as one of eight artists to participate in the pilot program for The City of Los Angeles Mayor's Office of Gang Reduction and Youth Development (GRYD).
John has appeared in t.v., films and many stage productions. He worked as a Production Stage Manager for various theatre's, theatre festivals, music festivals, and dance companies in the United States and Europe. John studied theatre at Wesleyan University. And is former Adjunct Professor at Cal Poly Pomona College, Production Manager, Department of Theatre and New Dance. John is honored to be on the board of The Unusual Suspects.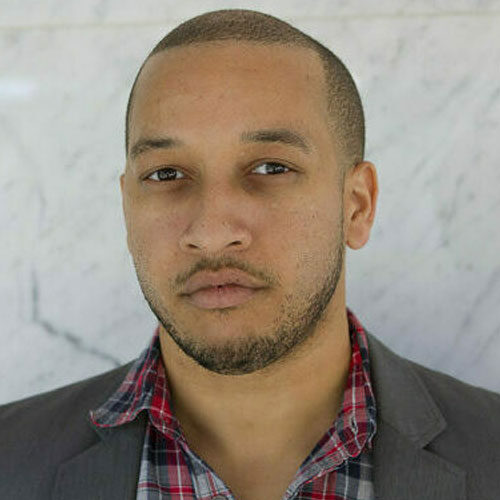 Board Treasurer, Senior Vice President Production Development
Ryan Jones
Ryan Jones currently serves as Senior Vice President of Production Development at Universal Pictures. Prior to joining Universal Pictures, Jones was Vice President of Development and Production at Hasbro/eOne where he oversaw such films as Snake Eyes: GI Joe Origins and the Transformers spinoff, Bumblebee. Before joining Hasbro/eOne, he was an executive at 20th Century Fox where he worked on such films as Logan, Deadpool, The Martian, and Maze Runner. Jones also worked at Morgan Creek Productions and State Street Pictures. Additionally, he is a co-producer of the documentary, Lunch Hour, which focuses on the National School Lunch Program, childhood obesity, and addiction to unhealthy foods. Originally from St. Louis, Missouri, Ryan is a graduate of the University of Miami where he double-majored in Film and English Literature. He is proud to serve on the board of The Unusual Suspects.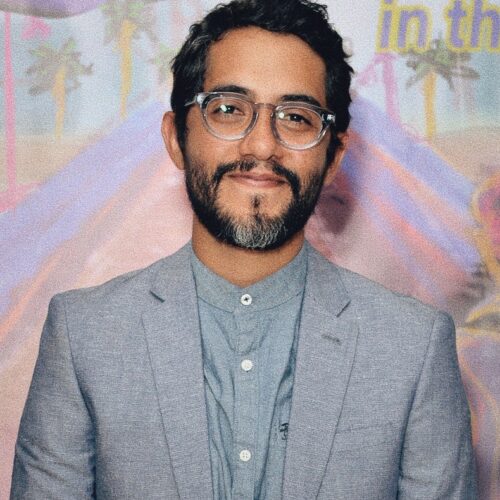 Carlos López Estrada
Carlos López Estrada is an Academy Award-nominated filmmaker from Mexico City. Carlos's debut film, BLINDSPOTTING, premiered opening night at Sundance 2018 and was subsequently released by Lionsgate Entertainment. Carlos was nominated by the DGA for Outstanding Directorial Achievement of a First-Time Feature Film. His second film, SUMMERTIME, premiered opening night of Sundance 2020 and was released theatrically the following year. Peter Debruge from Variety called it "The most inspirational movie of the year." Carlos's third film, RAYA, AND THE LAST DRAGON was released by Disney in March of 2021 and was nominated for an Academy Award for Best Animated Feature. 
On the TV side, Carlos directed an episode of FX and Marvel's LEGION and is currently developing an original comedy show at FX in association with This American Life. He began his career directing music videos for musicians like Billie Eilish, Father John Misty, Thundercat and Flying Lotus, Katy Perry, Carly Rae Jepsen, and Clipping. In 2012, he won a Latin Grammy for an animated music video he directed for Mexican artists Jesse & Joy.  He is currently writing/directing the reimagining of the beloved Japanese anime YOUR NAME for Paramount and Bad Robot as well as the live-action adaptation of Disney's Robin Hood.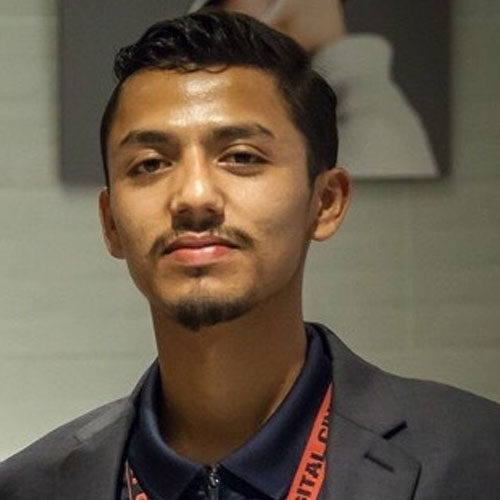 Alumni, Editor
Julio Quijada
Julio Quijada is an Unusual Suspects Theatre Company alumnus and an intern at NBC Universal-Creative Operations department where he is following his dream of film development. A student at West Los Angeles College pursing a degree in Cinematic Arts and English, Julio holds a Motion Picture, Television and Stage Crafts Certificate.
Julio is also a member of Mayor Garcetti's Los Angeles Tech Pipeline initiative which connects diverse students to careers in the fast-growing technology sector.
Julio is committed to breaking down barriers in order to create opportunities for the most vulnerable youth. In addition to his work with The Unusual Suspects, he volunteers and is an advocate for public safety, welfare, and education non-profits utilizing the arts and creative expression to affect change for incarcerated and foster youth aged-out of the system.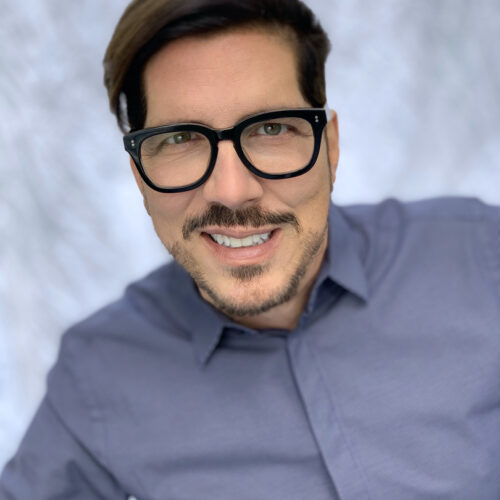 Jesus Rodriguez
Jesus M Rodriguez, born and raised in Caracas, Venezuela is the SVP of Creative and Strategy at Makiné Studios. With more than 20 years of experience as a creative and marketing executive for major entertainment brands, Rodriguez has developed 360° launch campaigns and content for Disney Channel, Oprah Winfrey Network (OWN), Fuse and BET, to name a few. His knowledge of millennial and multicultural audiences is evidenced by his work on such successful shows as Disney's first Latina princess, Elena of Avalor, and BET's first scripted drama, Being Mary Jane.
A director in his own right, Rodriguez has helmed commercials, short and feature films and digital content for Toyota, McDonald's, Dove, GoNoodle, Madonna's Confessions Tour, etc, and was represented by Ridley Scott and Associates. His short films have screened at Sundance and other festivals around the world. Over the course of his career, Rodriguez has won more than 70 international awards, including Best Directing at PromaxBDA, Best of Show at PromaxBDA Latin America, and a Gold Medal at The New York Festivals.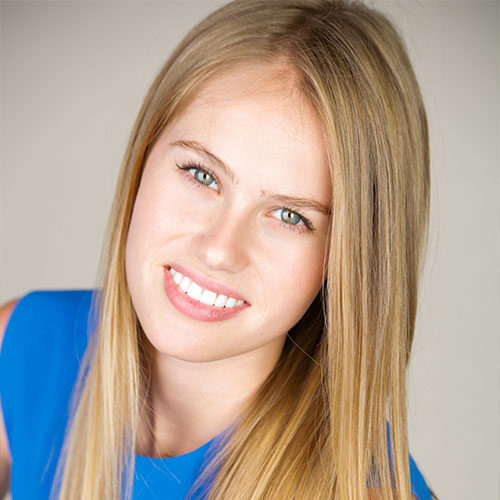 Board Vice Chair & Development Committee Chair, Actor
Decker Sadowski
Decker Sadowski grew up in Santa Barbara, CA. After studying Mechanical Engineering at Dartmouth College, she lost her mind and decided to study theater at the London Academy of Music and Dramatic Arts. She can be seen on NBC's hit show Brooklyn Nine-Nine and award-winning indie films. Recently, Decker Sadowski produced, co-wrote, and starred in the feature film, Juniper that premiered at the Santa Barbara International Film Festival. Decker has been a board member of the Unusual Suspects for 6 years*
"I fell in love with theater at a young age after seeing Phantom of the Opera on Broadway. I felt like I had witnessed pure magic. The Unusual Suspects gives me a way to help spread that magic. Seeing our passionate kids enjoy and create theater is a true gift. They inspire me to continue to follow my dreams."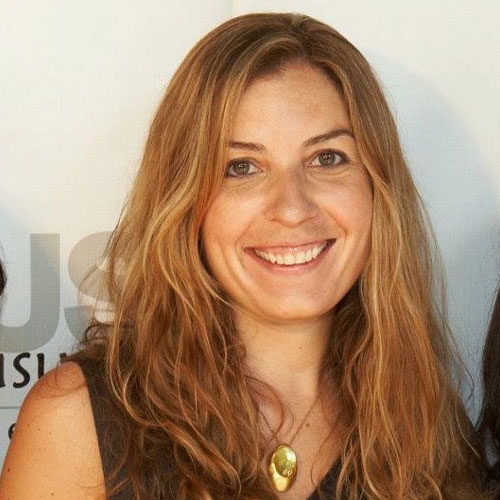 Board Chair, Senior Vice President Production Development
Sara Scott
Sara Scott currently serves as Executive Vice President of Production Development at Universal Pictures and has been with the studio since 2010. During her tenure at Universal, Sara has worked on some of the studio's most successful films and franchises such as Ted, Straight Outta Compton, Girls Trip, Get Out, Glass, and films in the Pitch Perfect, Jurassic World, and The Purge Franchises. Prior to joining Universal, Sara was an executive at Harpo Films. Sara lives in Los Angles with her husband and daughter, having grown up just outside of Philadelphia. She studied Theatre Arts and Urban Studies at The University of Pennsylvania, where she received her B.A. She has been involved with the Unusual Suspects since 2004.
Theatre helped me find my voice and gave me the tools to achieve a variety of personal and professional goals. Participating in the creation of theatre, or being a member of an audience, can be a transformative experience. Theatre teaches us to dream, to collaborate, to listen, and it allows us to see how taking chances can yield great product. Having experienced the power of theatre and education through theatre, I have been honored to be involved with the Unusual Suspects whose programs consistently help people find their voices while teaching them important life skills.