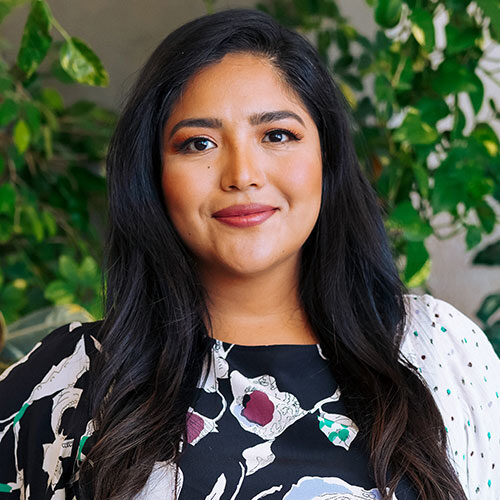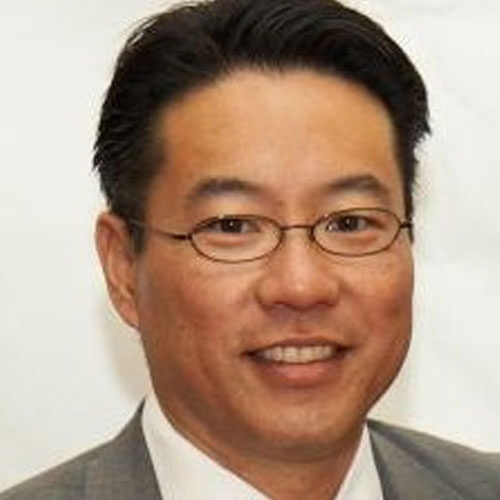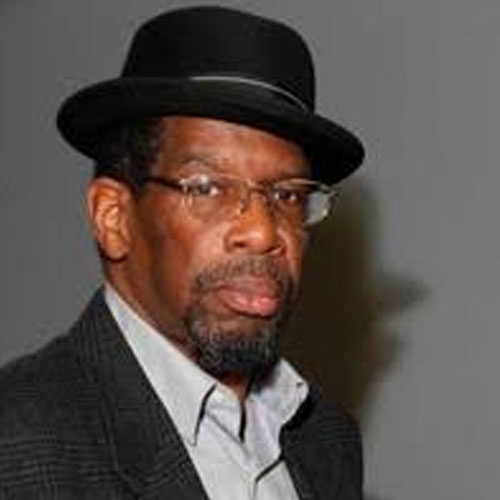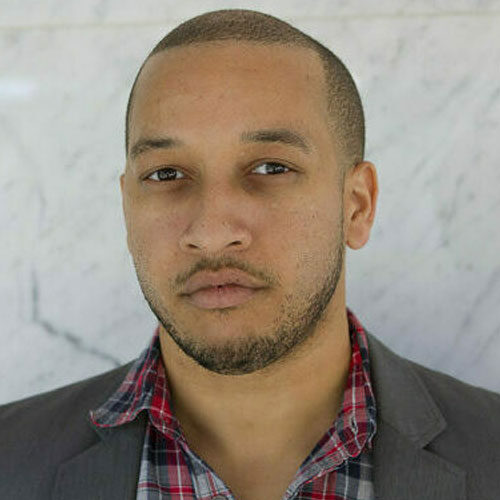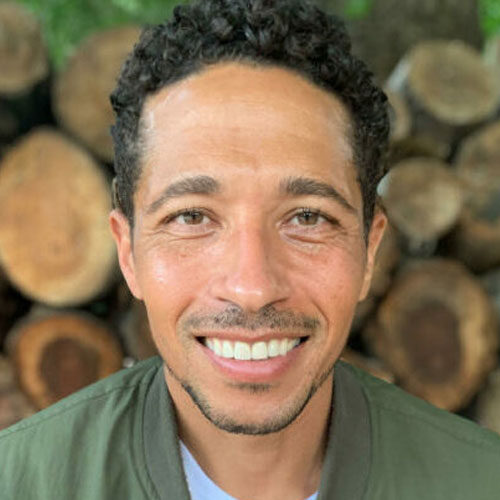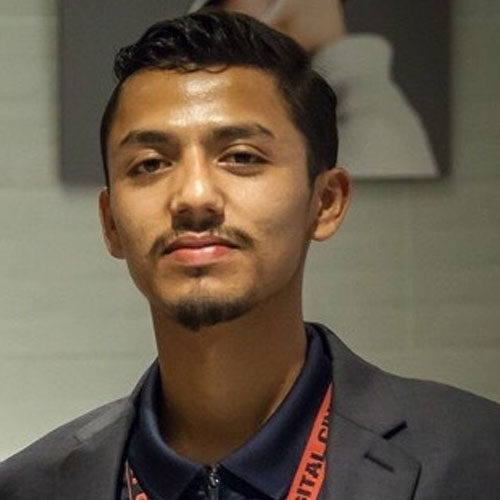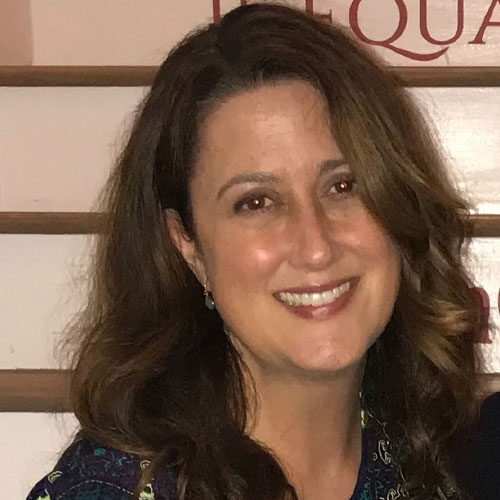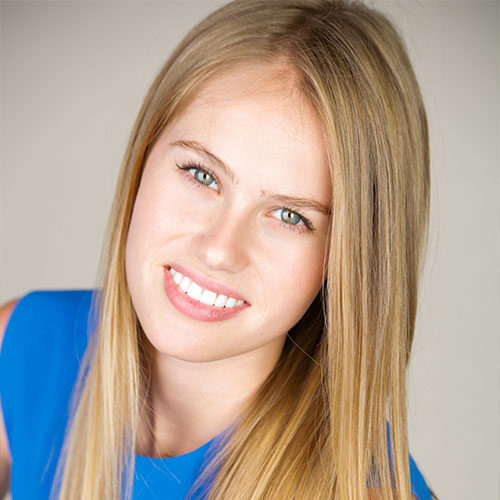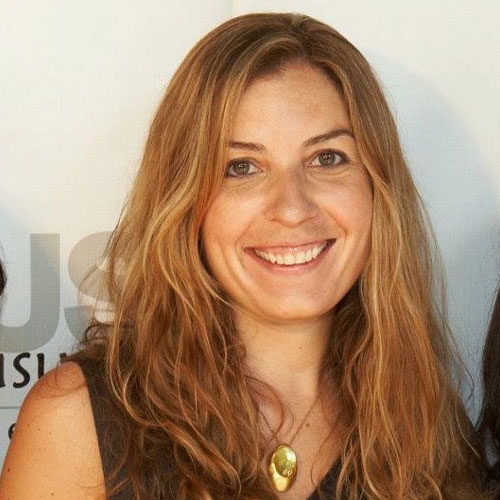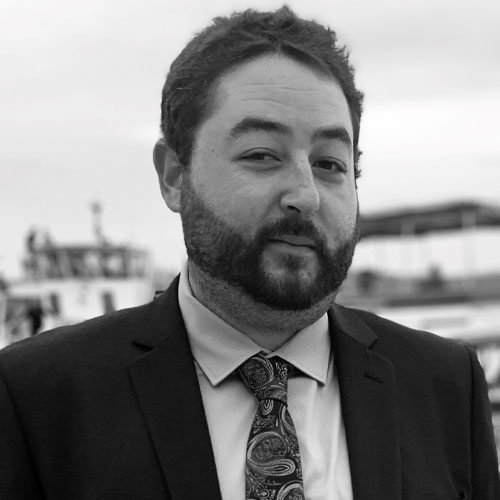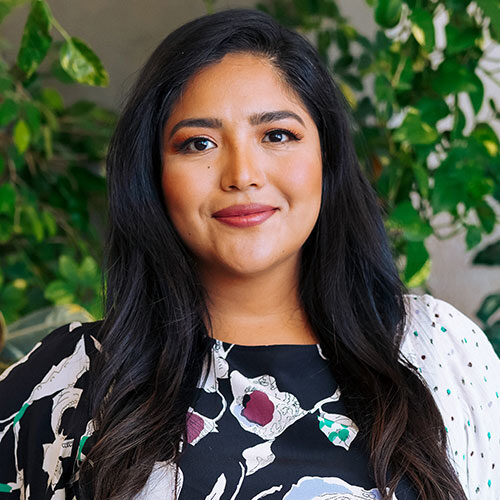 Writer/Activist
Julissa Arse
Julissa Arce is a writer, activist, and social changemaker. She is the nationally best-selling author of My (Underground) American Dream and Someone Like Me. Her writing has appeared in the New York Times, TIME Magazine, CNN, CNBC, Vogue and other outlets. Her newest book, You Sound Like a White Girl: The Case for Rejecting Assimilation, is a powerful dual polemic and manifesto against the myth that assimilation leads to happiness and belonging for immigrants in America. Instead, she calls for a celebration of our uniqueness, our origins, our heritage, and the beauty of the differences that actually make us Americans.
Prior to becoming an author and immigrant rights activist, Julissa built a successful career on Wall Street working for Goldman Sachs and Merrill Lynch, and had seemingly achieved the American Dream—yet she was not part of what legally defined an American.
Julissa immigrated to America from Mexico at the age of 11 and was undocumented for almost 15 years, some of them spent rising to prominence on Wall Street. In order to help other young people in similar circumstances, she co-founded the Ascend Educational Fund (AEF). AEF is a college scholarship and mentorship program for immigrant students in New York City, regardless of their ethnicity, national origin or immigration status.
Julissa was named one of People en Español's 25 Most Powerful Women of 2017 and 2022, and 2018's Woman of the Year by the City of Los Angeles. She is a leading voice in the fight for social justice, immigrant rights, and education equality.
Julissa serves on the board of directors of the National Immigration Law Center. She was officially sworn in as an American citizen in August of 2014 and currently lives in Los Angeles with her husband and their two cats, Nikko and Pancho.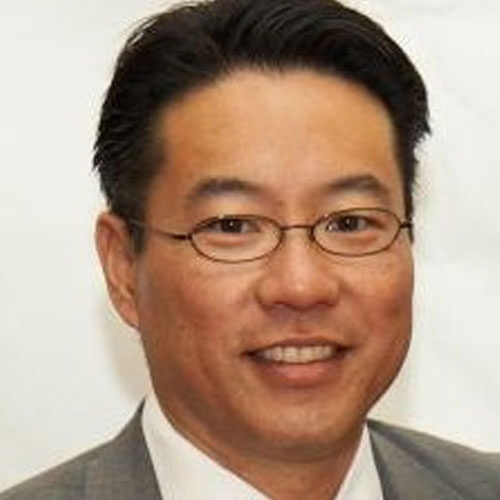 Private Wealth Management
Albert Chou
Albert joined Goldman Sachs in 1996 as a Financial Analyst in the Firm's Chicago office and was part of a highly successful Private Wealth Management team. After receiving his M.B.A. from the Anderson School at UCLA, Albert rejoined Goldman Sachs in the Los Angeles office and joined his current team in 1999. He earned his undergraduate degree in Economics from the University of Chicago. Albert is involved with recruiting and mentoring of University of Chicago students through the University's alumni organization. He also is part of the University of Chicago recruiting team at Goldman Sachs. Albert volunteers with Junior Achievement and Inner City Arts teaching and mentoring underprivileged children. He has participated in Goldman Sachs' 10,000 Small Business Program as a volunteer advisor. Albert is married with two children and lives in Hancock Park.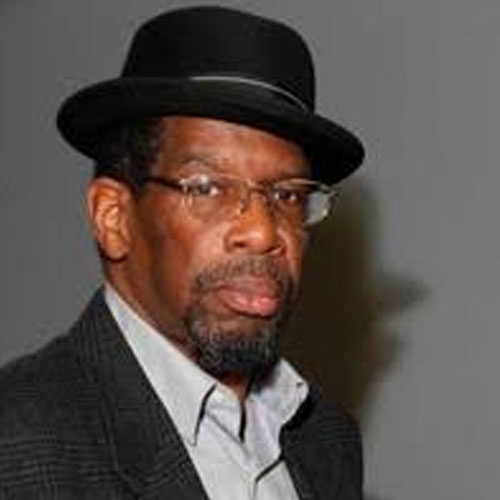 Production Stage Manager/Actor
John H. Freeland Jr.
Began working with youth in the arts in 1978 with The Oddfellows Playhouse in his hometown of Middletown, CT. Since moving to Los Angeles in 1980, he worked as a teaching artist and mentor for youth in middle schools, high schools and youth incarcerated in the juvenile justice system, assisting them in acting, writing to performing what they've written by using theatre games and improv techniques.
It was in 1995 John was working as a teaching artist/mentor with an organization that is now known as The Unusual Suspects Theatre Company. Several youth programs John has worked with include Summer Night Lights. Selected as one of eight artists to participate in the pilot program for The City of Los Angeles Mayor's Office of Gang Reduction and Youth Development (GRYD).
John has appeared in t.v., films and many stage productions. He worked as a Production Stage Manager for various theatre's, theatre festivals, music festivals, and dance companies in the United States and Europe. John studied theatre at Wesleyan University. And is former Adjunct Professor at Cal Poly Pomona College, Production Manager, Department of Theatre and New Dance. John is honored to be on the board of The Unusual Suspects.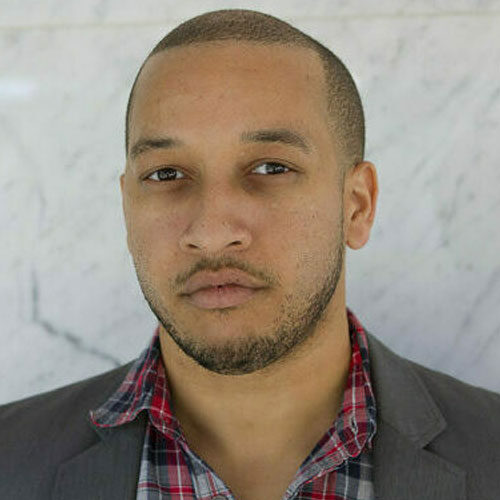 Board Treasurer, Senior Vice President Production Development
Ryan Jones
Ryan Jones currently serves as Senior Vice President of Production Development at Universal Pictures. Prior to joining Universal Pictures, Jones was Vice President of Development and Production at Hasbro/eOne where he oversaw such films as Snake Eyes: GI Joe Origins and the Transformers spinoff, Bumblebee. Before joining Hasbro/eOne, he was an executive at 20th Century Fox where he worked on such films as Logan, Deadpool, The Martian, and Maze Runner. Jones also worked at Morgan Creek Productions and State Street Pictures. Additionally, he is a co-producer of the documentary, Lunch Hour, which focuses on the National School Lunch Program, childhood obesity, and addiction to unhealthy foods. Originally from St. Louis, Missouri, Ryan is a graduate of the University of Miami where he double-majored in Film and English Literature. He is proud to serve on the board of The Unusual Suspects.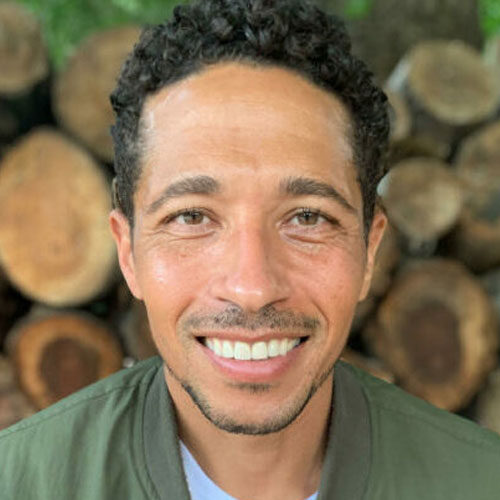 Realtor
Ryan King
Empathy and communication is key. Working backwards helps me get through this maze we call life. I ask myself when I'm 90 how will I have wished I lived my life? How would I want to have handled this situation? Handled this relationship? This moment. I was born in Montgomery, AL but grew up in Los Angeles with loving parents and the oldest of four. Diagnosed early with Dyslexia and ADD I struggled greatly in school. I often felt less than and alone. I found sanity in sports. I trained competitively in gymnastics but ultimately decided to pursue my talents in baseball where I played division one at Long Beach State. Shortly after I entered the world of video production and had small success starring in commercials and B movies. After I resolved the acting bug within I entered the world of real estate where I've found my production skills and commitment to empathy greatly sets me apart from the competition. I love to read, to learn and vulnerability. Aside from my beautiful wife and charismatic daughters my appreciation of failure as a stepping stone towards greatness is right now the most exciting thing in my life.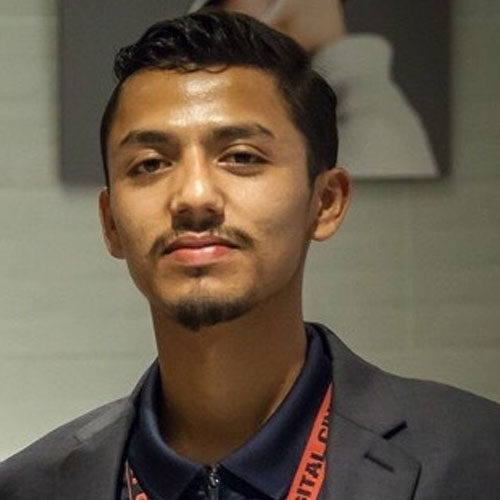 Alumni, Editor
Julio Quijada
Julio Quijada is an Unusual Suspects Theatre Company alumnus and an intern at NBC Universal-Creative Operations department where he is following his dream of film development. A student at West Los Angeles College pursing a degree in Cinematic Arts and English, Julio holds a Motion Picture, Television and Stage Crafts Certificate.
Julio is also a member of Mayor Garcetti's Los Angeles Tech Pipeline initiative which connects diverse students to careers in the fast-growing technology sector.
Julio is committed to breaking down barriers in order to create opportunities for the most vulnerable youth. In addition to his work with The Unusual Suspects, he volunteers and is an advocate for public safety, welfare, and education non-profits utilizing the arts and creative expression to affect change for incarcerated and foster youth aged-out of the system.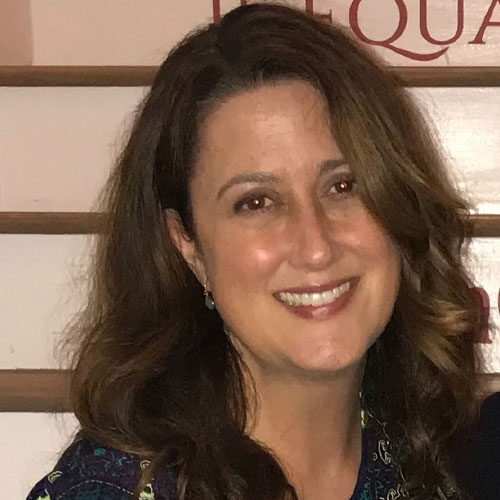 Board Governance Committee Chair, Writer/Producer
Karen Rosenthal
Karine Rosenthal currently works as a screenwriter and producer for television. Prior to moving to Los Angeles, Karine spent many years involved in the off-off-Broadway theatre world, initially as an actor, but also later as a writer and director. She lives in the Silver Lake area of Los Angeles with her husband and son, and long ago she received a BA in English from Stanford University.
"Getting involved in theatre at a young age changed my life. It gave me a place to belong, to be playful, and to express big emotions in a way that felt safe. I have been honored to witness and support the work of The Unusual Suspects since attending my first culmination event almost twenty years ago, at Central Juvenile Hall."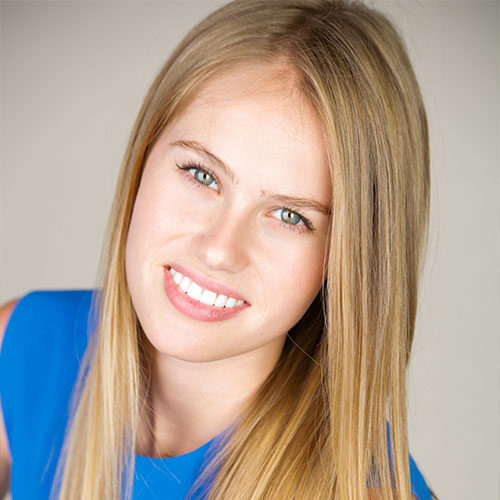 Board Vice Chair & Development Committee Chair, Actor
Decker Sadowski
Decker Sadowski grew up in Santa Barbara, CA. After studying Mechanical Engineering at Dartmouth College, she lost her mind and decided to study theater at the London Academy of Music and Dramatic Arts. She can be seen on NBC's hit show Brooklyn Nine-Nine and award-winning indie films. Recently, Decker Sadowski produced, co-wrote, and starred in the feature film, Juniper that premiered at the Santa Barbara International Film Festival. Decker has been a board member of the Unusual Suspects for 6 years*
"I fell in love with theater at a young age after seeing Phantom of the Opera on Broadway. I felt like I had witnessed pure magic. The Unusual Suspects gives me a way to help spread that magic. Seeing our passionate kids enjoy and create theater is a true gift. They inspire me to continue to follow my dreams."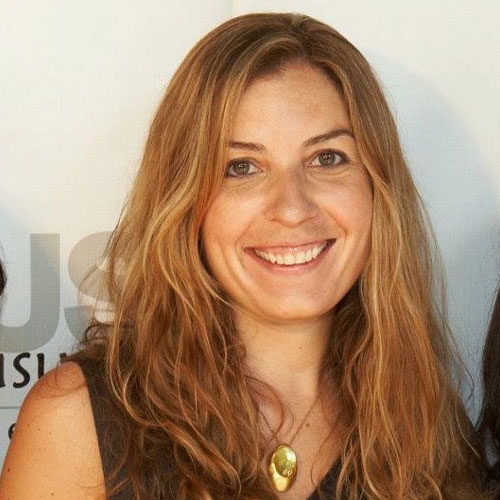 Board Chair, Senior Vice President Production Development
Sara Scott
Sara Scott currently serves as Executive Vice President of Production Development at Universal Pictures and has been with the studio since 2010. During her tenure at Universal, Sara has worked on some of the studio's most successful films and franchises such as Ted, Straight Outta Compton, Girls Trip, Get Out, Glass, and films in the Pitch Perfect, Jurassic World, and The Purge Franchises. Prior to joining Universal, Sara was an executive at Harpo Films. Sara lives in Los Angles with her husband and daughter, having grown up just outside of Philadelphia. She studied Theatre Arts and Urban Studies at The University of Pennsylvania, where she received her B.A. She has been involved with the Unusual Suspects since 2004.
Theatre helped me find my voice and gave me the tools to achieve a variety of personal and professional goals. Participating in the creation of theatre, or being a member of an audience, can be a transformative experience. Theatre teaches us to dream, to collaborate, to listen, and it allows us to see how taking chances can yield great product. Having experienced the power of theatre and education through theatre, I have been honored to be involved with the Unusual Suspects whose programs consistently help people find their voices while teaching them important life skills.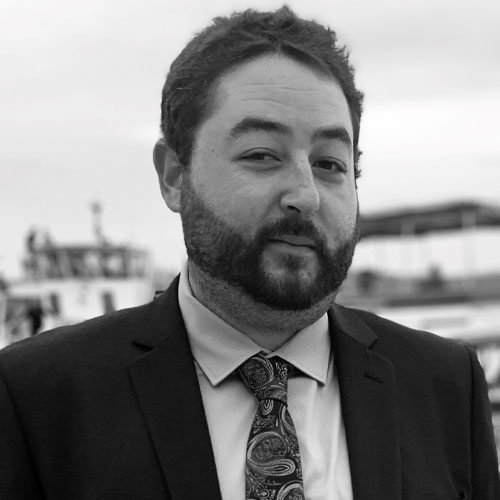 Board Secretary, President & Founder Psycho Films
Joe Weil
Joe is a film director and entrepreneur, the President & Founder of Psycho Films, an LA based production and management company. Joe has directed music videos for artists including Kendrick Lamar, Puff Daddy, Drake and Khalid as well as various national commercials and television pilots. His works have been written about extensively in Rolling Stone, Billboard, Entertainment Weekly and many other entertainment publications. Born in St. Louis, MO, Joe attended the University of Southern California where he studied Film Production. A passionate advocate for all forms of creative expression, Joe is also an avid writer and painter. Joe has previously served as a Volunteer Mentor with The Unusual Suspects.