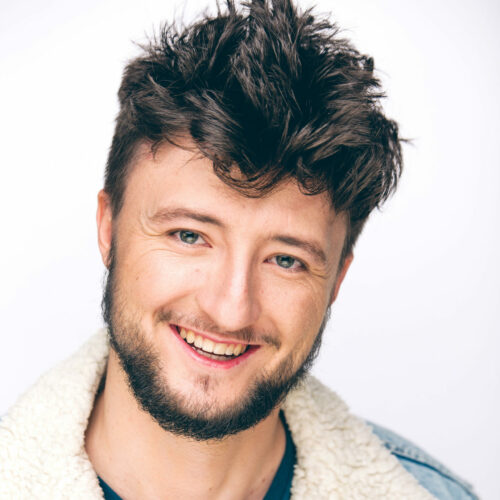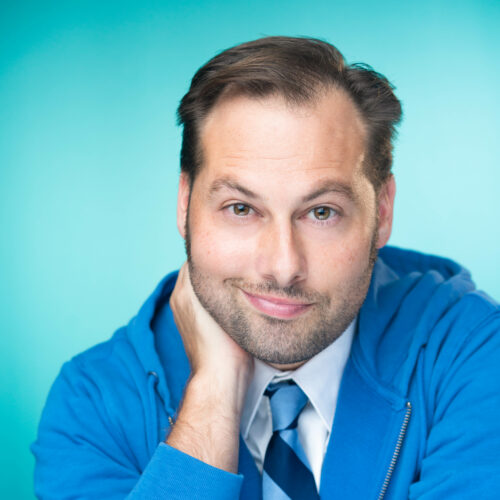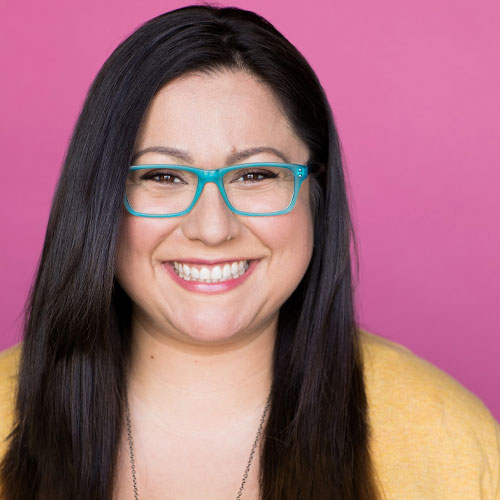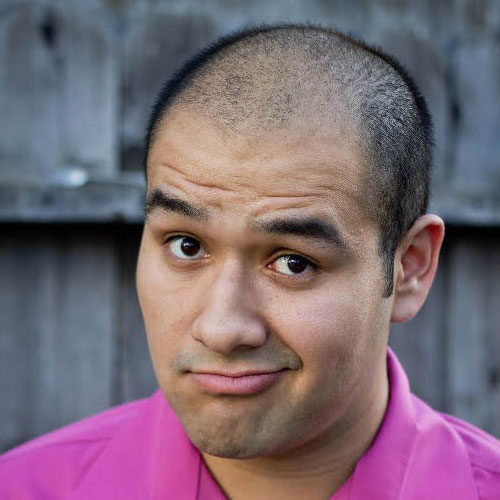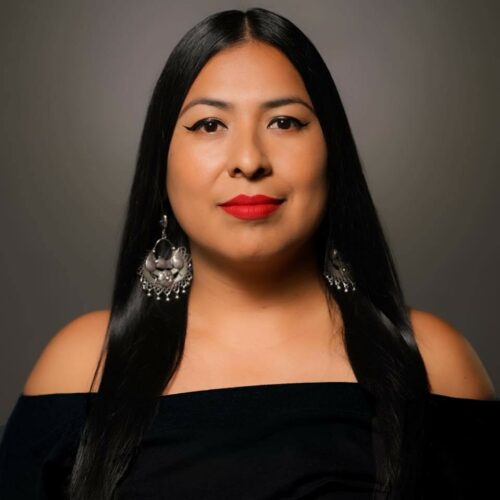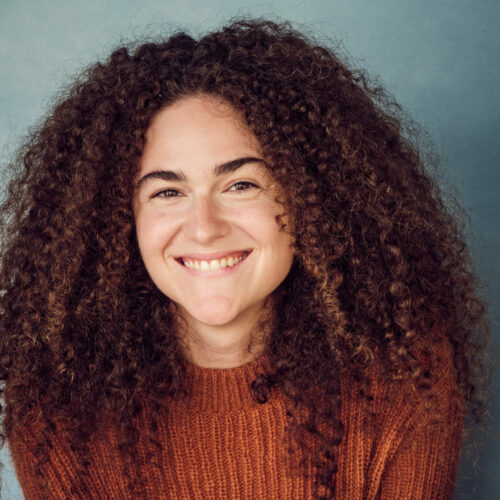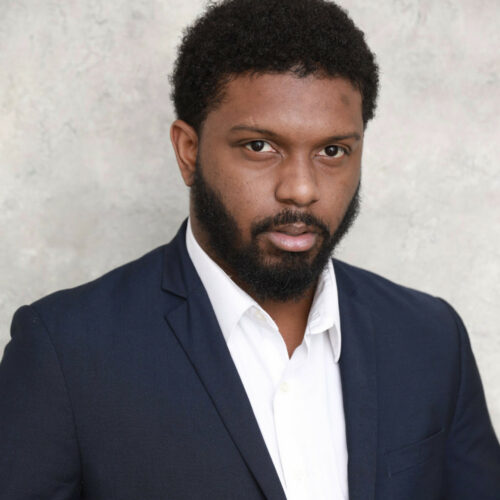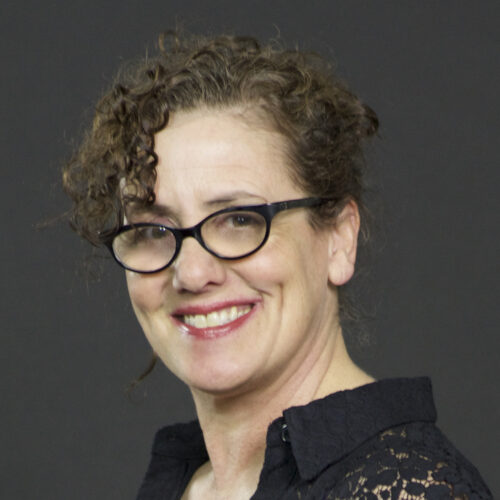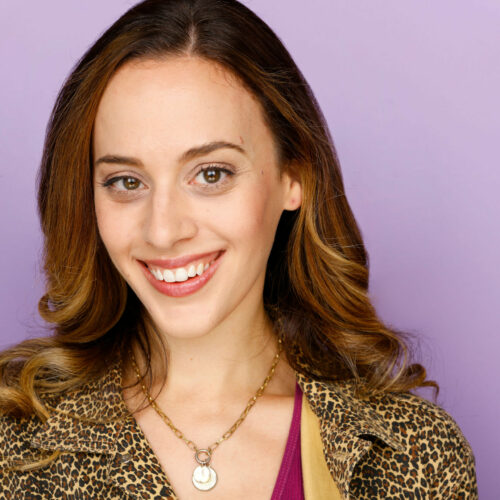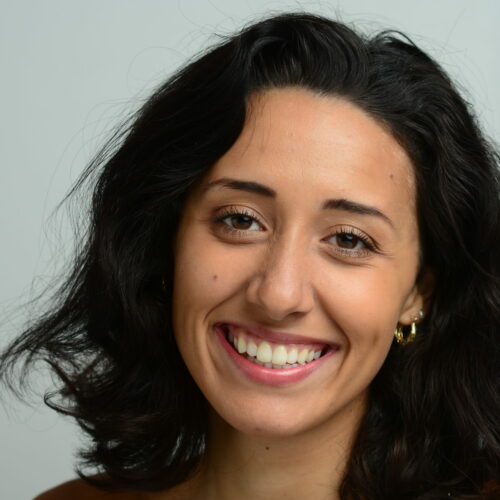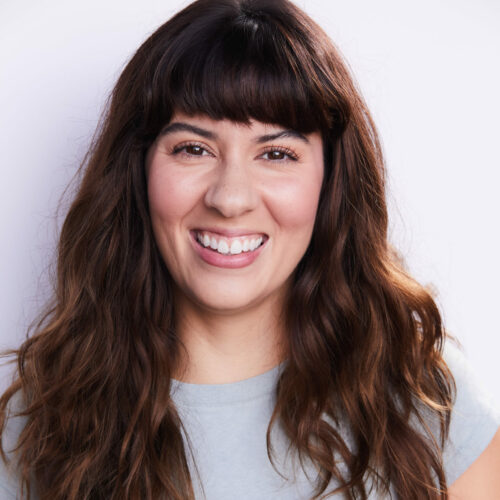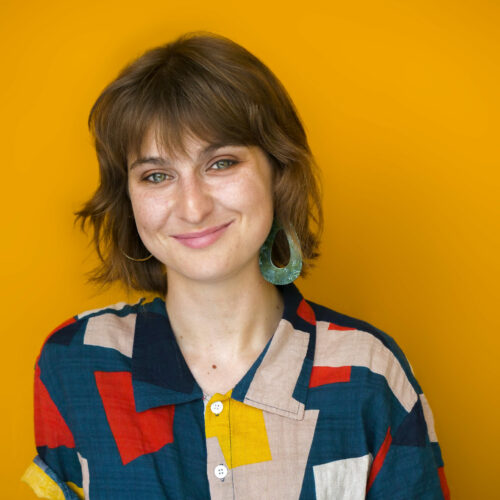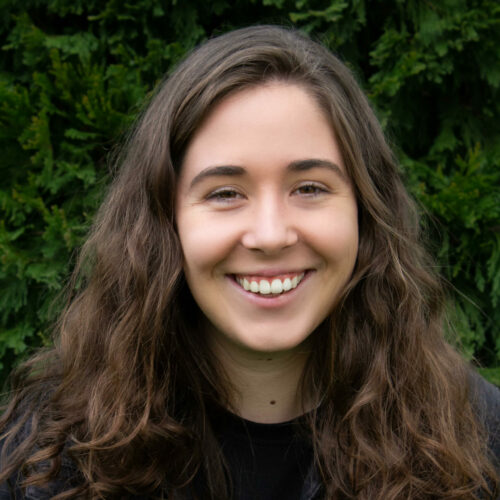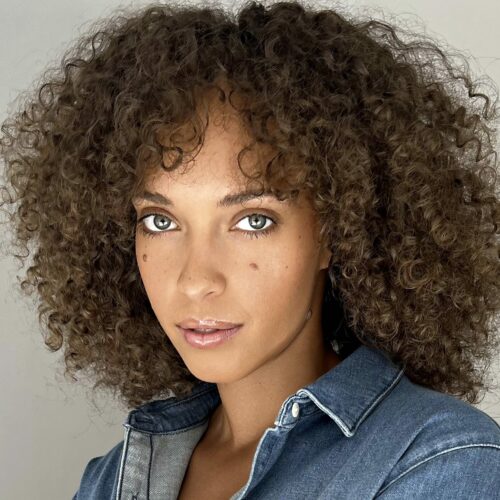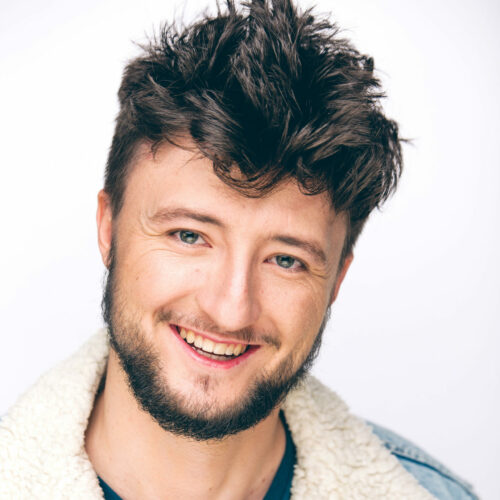 Marcus Baldwin
Marcus Baldwin is an Actor and Teaching Artist based in the Los Angeles area. Working in both the Film/TV and nonprofit worlds, he gained valuable experience from his roles in Dhar Mann Studios productions and as a Program Manager for Sages & Seekers. He trained as an actor with the British American Drama Academy and earned a BFA from the California Institute of the Arts. Marcus is passionate about using his creative toolset to reach and uplift communities in need. He feels honored to work with the Unusual Suspects, and looks forward to learning more from this opportunity and from his wonderful students!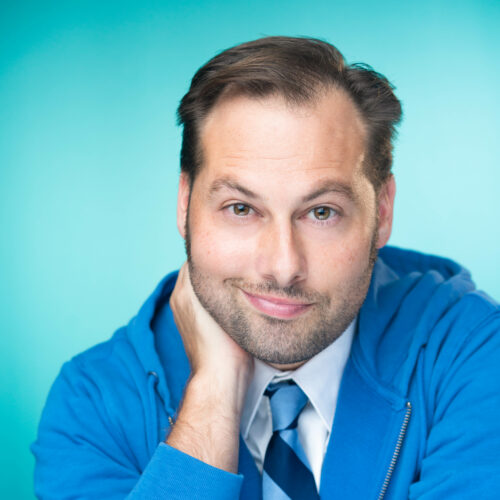 Michael Bauer
Michael Bauer is an actor, writer and producer with an MFA in theater from UCLA and a BFA from NYU Tisch School of the Arts. Michael is a founding member of the international theater company, "Loom Ensemble," as well as the circus company, "Svindelic Circus Troupe." He has been teaching drama, sports, and circus arts for over ten years and currently teaches acting at UCLA. Michael is a published playwright, professional actor, award-winning filmmaker, and producing showrunner of the soon to be released kids show, "Space Lightning."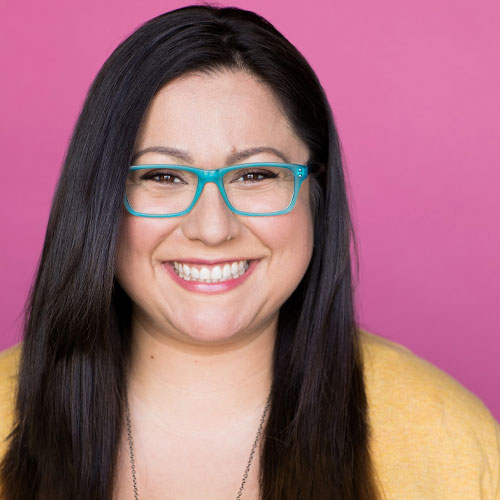 Gloria De Leon
Gloria De Leon is an actress and writer, from Santa Paula, CA. She graduated from UCLA School of Theater, Film, and Television with a degree in theater and has performed bilingually in Spanish and English in LA and Ventura counties. She is a founding member of the sketch comedy team FATCH, and you can hear her voice-over work on Netflix's El Chapo, Gentefied, and Nailed It!. Gloria LOVES the DRAMA, and she is the producer and host of Noveleando, a podcast all about telenovela fandom.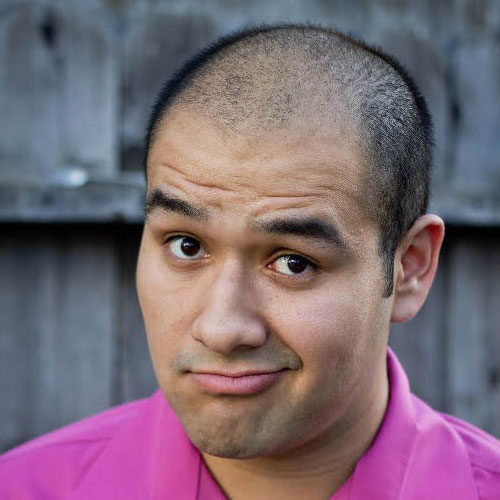 Erik Escobar
Erik Escobar is a professional comedian, actor, and teaching artist born and raised in Los Angeles. He began his journey with The Unusual Suspects in 2010 as part of the Los Angeles County Arts Commission's Internship Program, and has been a regular teaching artist with the organization since 2012, providing in-depth theatre-arts education and mentorship to middle- and high-school students, as well as incarcerated and system-engaged minors. During this time, Erik has also taught with a variety of additional local arts organizations and schools, such as Center for the Arts Eagle Rock, University of Portland, and Spokane's The Blue Door Theater. He is a comic who currently performs all over the United States at clubs, colleges, and festivals, both individually, with the Almost Asian Comedy Tour, and opening for acts such as Rex Navarette and Jerry Seinfeld. You can hear him tell jokes on NBC's Last Comic Standing, Comedy Central, and Vh1. Erik has a B.A. in Film, Theatre, and Management from Whittier College and is currently working toward his M.F.A. from Goddard College.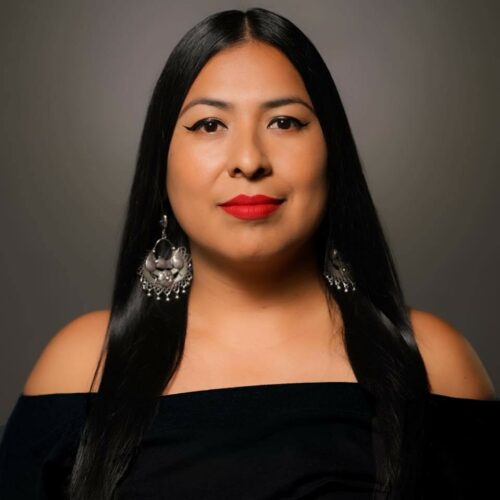 Jeanette Godoy
Jeanette Godoy is an Interdisciplinary Artivista (Actor, Costume Designer, Director, and Social Justice Educator). She was raised in Inglewood, California, and received her BA in Liberal Studies with a Specialization in Chicana/o Studies from San Diego State University.  In addition, Jeanette holds a BCLAD Multiple Subject Teaching Credential and an MFA in Theater with a double focus in Acting and Costume Design from UCLA's School of Theater, Film, and Television. Jeanette is the founder of TIZAPAPALOTL Productions, which works with community and professionals in film, television, and theatre to create content that promotes healing through the understanding of cultura (culture), community, and decolonization in order to create social and systematic change, and owner of LA PACHUCADA, which specializes in vintage and recycled clothing. You can follow her work via IG: @misskahlo.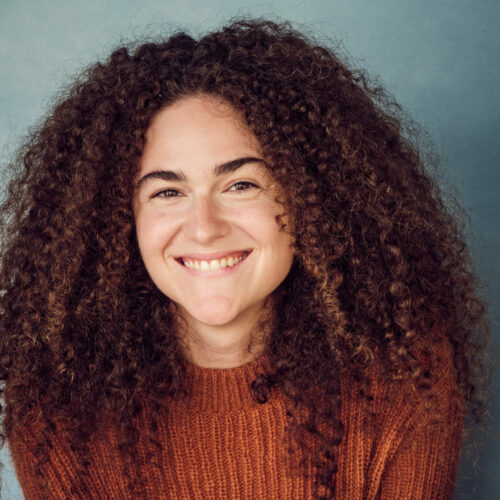 Jessie Goodman
Jessie Goodman is a licensed therapist and an AEA actor who received her BFA in Acting from Shenandoah Conservatory and her MSW from the University of Pittsburgh with a certificate in Mental Health. She has performed in independent film, tv, theatre, and commercials in Los Angeles, New York, and regionally around the U.S. She recently completed the post-graduate screenwriting program at UCLA and is writing feature films.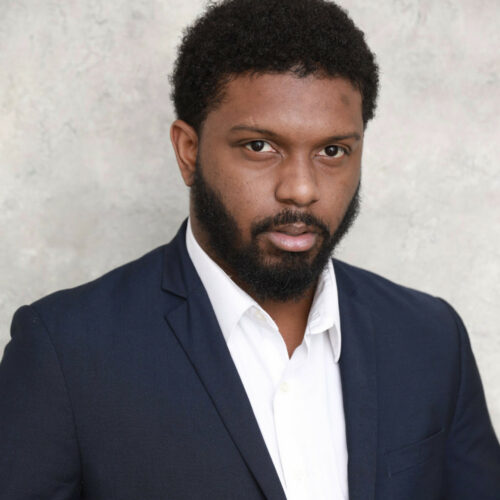 Joseph Henderson
Joseph Henderson is an LA-based Actor who recently received his MFA degree at UCLA's acting program. He is an actor, writer, director, and producer wanting to create his own works that accurately portrays the beauty of underrepresented communities. Joseph also serves as an Artistic Producer at Hero Theatre, a theatre company that's mission is to redefine what we consider classics. Joseph graduated at the top of his class with honors receiving his Bachelor of Arts from Jackson State University, an HBCU (Historically Black College and University). Joseph likes to hang out with friends and family and loves cooking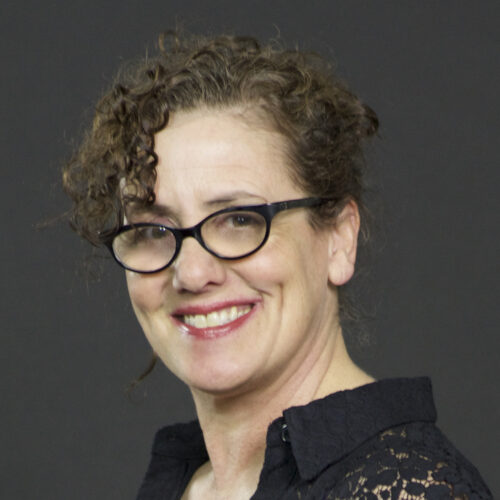 Bonnie Kaplan
Bonnie S. Kaplan is an educator, poet, and artist born and raised in the San Fernando Valley. She is thrilled to begin her journey with The Unusual Suspects in the VIP Program. Bonnie has over two decades of experience working full-time as a teacher with programs of parole and probation in California. She believes art and acting are central to healing in individuals and communities. She has studied improv and storytelling with Ann Randolph and character-based comedy with Steve and Barb North. She has performed comedy with the Valley Rep at LA Connection and produced and starred in a series for Public Access Television. She holds an MFA in Performance Art from California College of the Arts (formerly CCAC, Oakland). As a Writer in the Schools for Redhen Press, she currently teaches poetry to middle schoolers.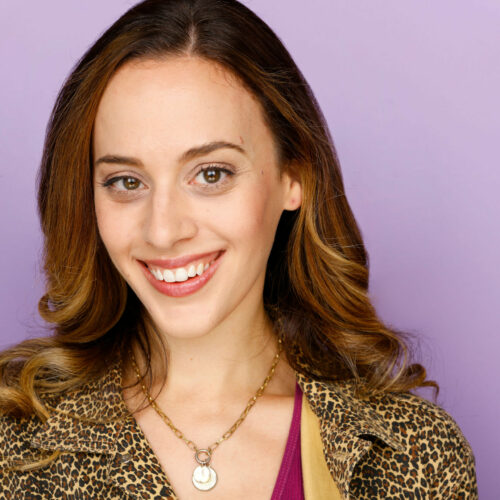 Lea Madda
Born and raised in the San Fernando Valley, Lea Madda (she/her) is a theater artist, educator, and voiceover actor. She holds a Bachelor of Music in Classical Voice Performance from Boston University and an MFA in Acting from the UCLA School of Theater, Film, and Television. Lea is extraordinarily passionate about sharing her love for theater and the arts with the next generation of Angelenos. She instructs Theater History and Movement at the Theater of Arts Hollywood Acting School as well as Scene Study and Shakespeare at UCLA. Lea has taught workshops and masterclasses at A Place Called Home, HOLA, and the Will Geer Theatricum Botanicum. In addition to teaching, Lea performs regularly in the Los Angeles area, prioritizing storytelling that reflects our ever-evolving social landscape. Proud member of SAG-AFTRA and AEA.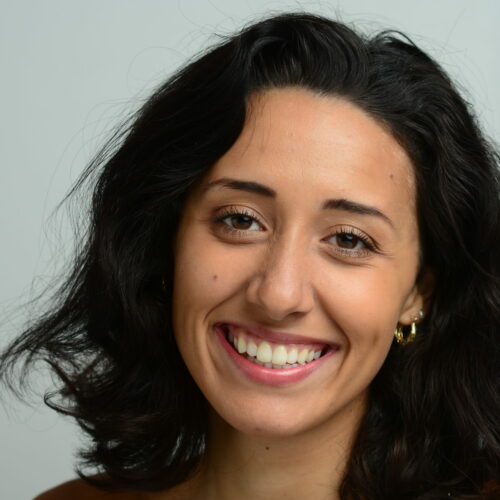 Alaji Marie
Alaji is a revolutionary teaching artist expanding the hearts and minds of her students through Theatre,
Meditation, and Creative Writing. She was born and raised in Detroit, making her an authentic spirit who
is easy to connect with in any space. Alaji is on a lifetime mission of breaking generational cycles with
the power of storytelling & community building. Alaji is at true alignment when teaching, she believes art
opens the door to healing, powerful peace, and transformation.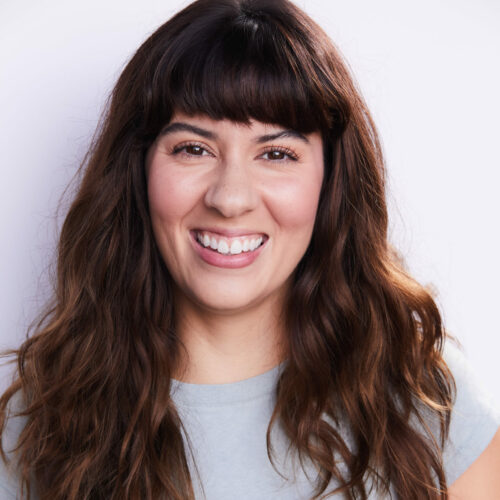 Natasha Mercado
Natasha Mercado is an actress, director, producer, writer, and theatre arts educator. She moved to Los Angeles, became a clown and the rest is history. You can see her on Adult Swim, Amazon, HBO, TBS, and stages across LA. She created "Send in the Clowns", the first monthly clown show at the Upright Citizens Brigade Theatre and is currently touring her award-winning solo show "Tree" —which was called "one of LA's
Top Ten Shows" and "a must-see" by Stage Raw and the Times Colonist.  She has virtually taught adults and children at Stomping Ground Comedy Theatre along with a workshop called "Playful Mindfulness" sponsored by the National Alzheimer's Association to implement improv into the world of caregiving. In 2020, she was named
an "Emerging Content Creator" by the National Association of Latino Independent Producers. She was a director and producer for branded events at UCB and brought customized comedy programs to groups across the country including improv, sketch, storytelling, and public speaking intensives.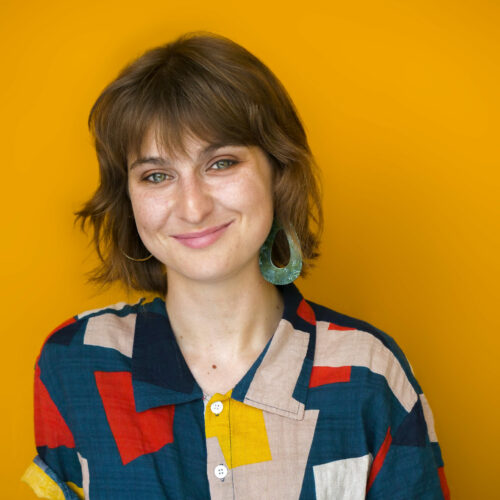 Marie Osterman
Marie Osterman (they/she) is a multidisciplinary theatre artist and teacher based in LA, and thrilled to be part of this team! After graduating from UCLA's acting and directing program, they have stayed in Los Angeles, working as an actor, movement director, and teaching artist. They are also a longtime collaborator and associate managing director of Project Nongenue. Marie's generative art combines her classically-trained background in theatremaking and her contact improvisation practice with the mission of facilitating intimate and playful creative spaces. They believe in a generous theatrical space that has room to hold what needs to be held and ignite conversation and community. Marie's dream is a kind of artmaking that allows us to shed learned ideas and sense that magic within and between us– or just have some fun!  Other passions include birds, making silly shapes with their body, and looking at the moon.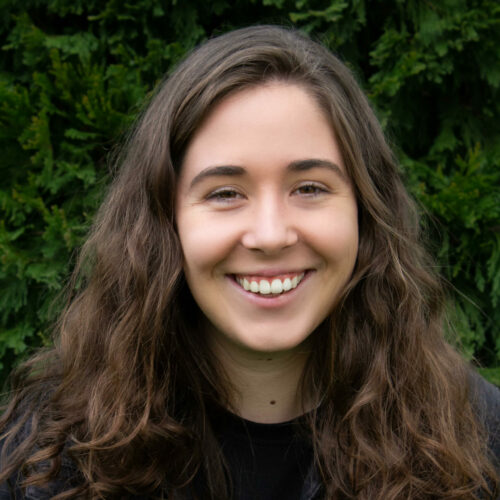 Dani Schlenker
Dani has been a dedicated teacher of the performing arts for the last year and a half, working with companies like Theatre 360 in Pasadena and STAR Education in Santa Monica and Marina del Rey. While studying theatre and biology at Whitman College she had the opportunity to expand her education at the National Theatre Institute, and later worked as an Associate in their Theatremakers program. She's thrilled to be a part of the Unusual Suspects Theatre Company!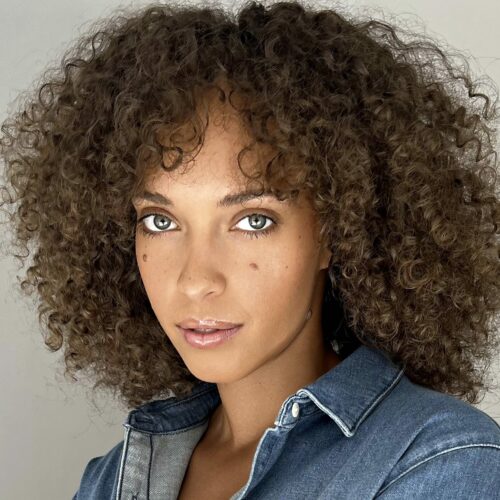 Monique Sypkens
Monique Sypkens is a Los Angeles-based teaching artist, actor, and model. She graduated as a Theatre Arts major and film minor from Long Beach State, and is now a proud member of SAG-AFTRA. Monique has had over 6 years of experience working as an arts educator and curriculum developer for theatre companies and arts organizations in Los Angeles. Monique is currently working with Center Theatre Group in addition to USTC.  She has starred in National commercials and Films, while indulging in local theatre productions. Monique has also performed internationally with the Pure Praxis Theatre Group to educate military personnel on interpersonal conflict resolution. Monique is passionate about storytelling and how it presents a special opportunity for self-realization, empathy, community, and growth.