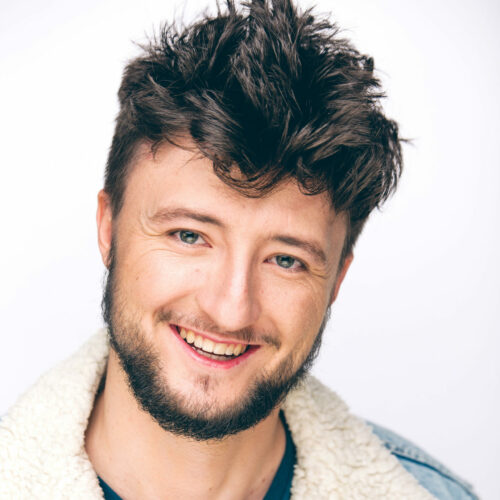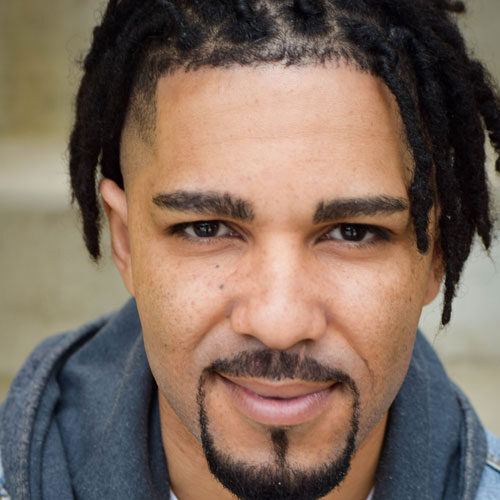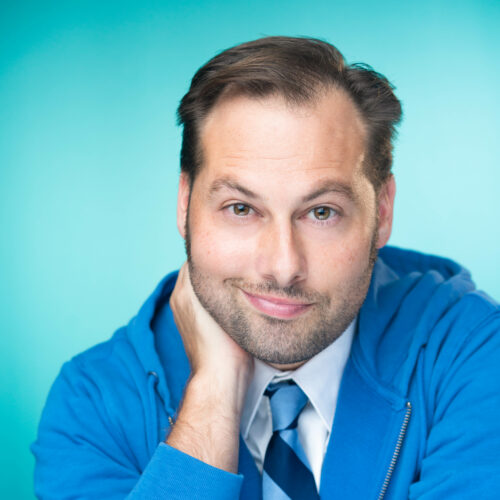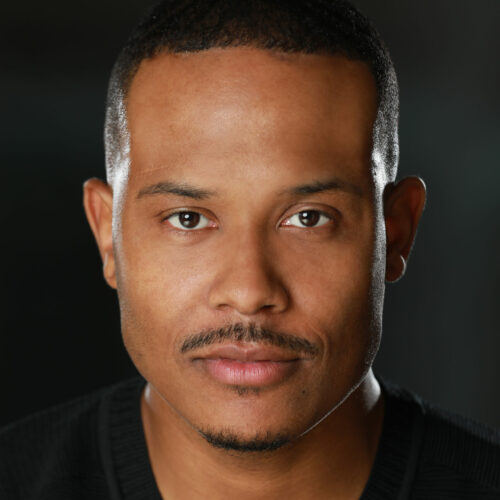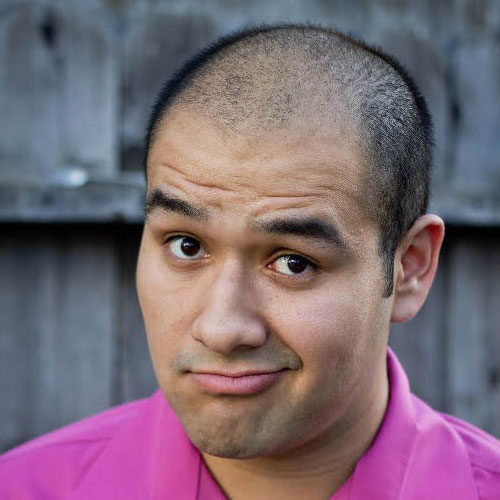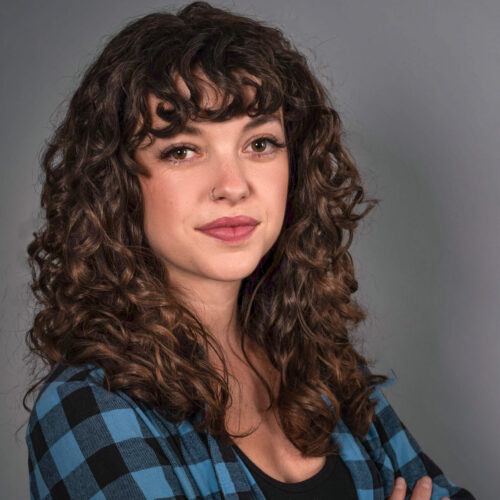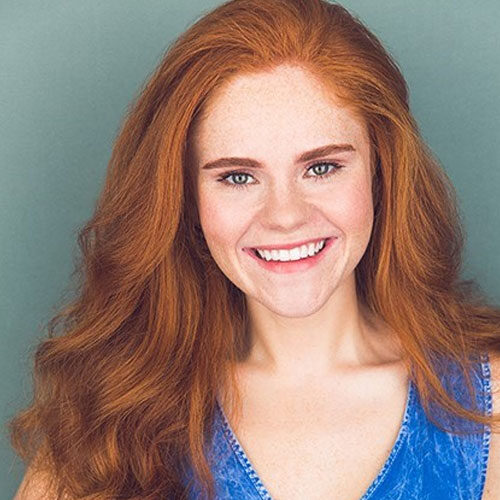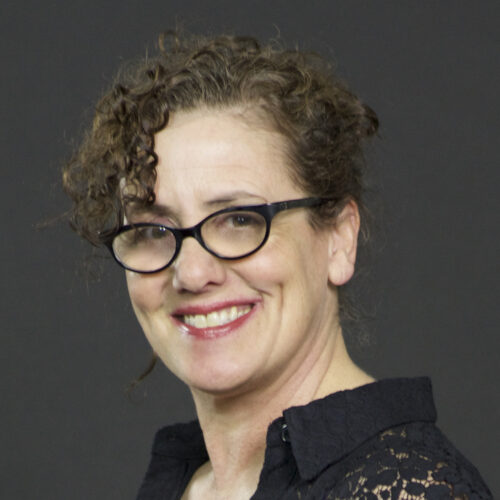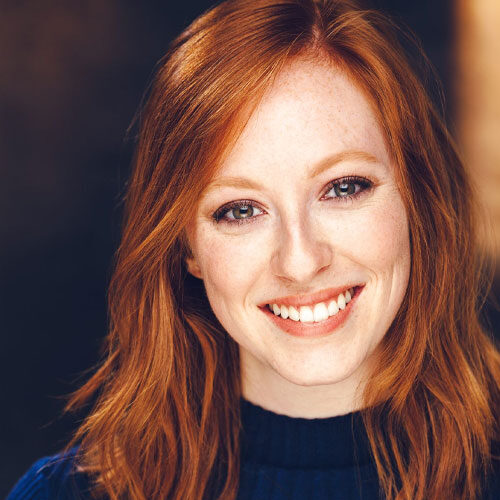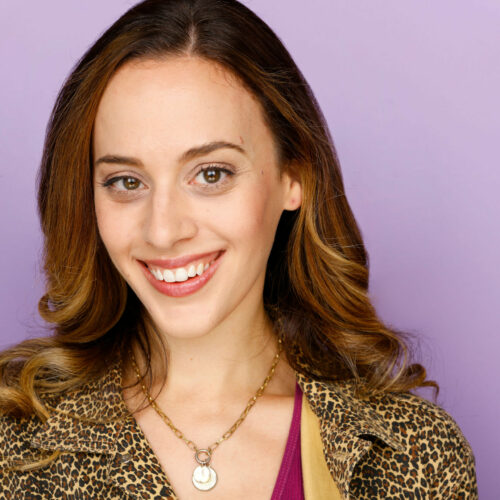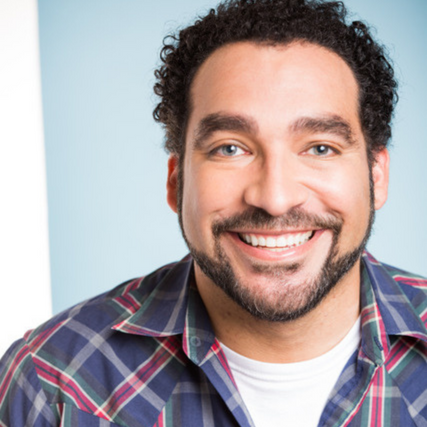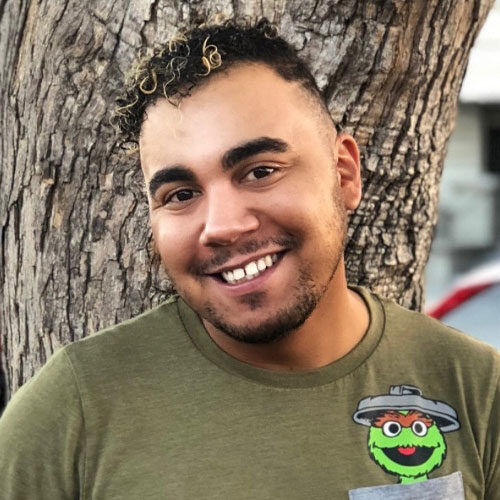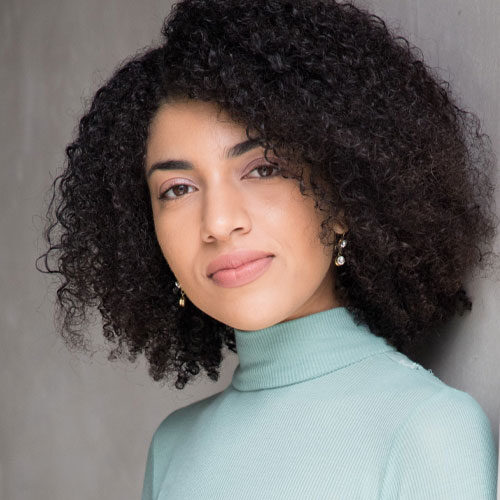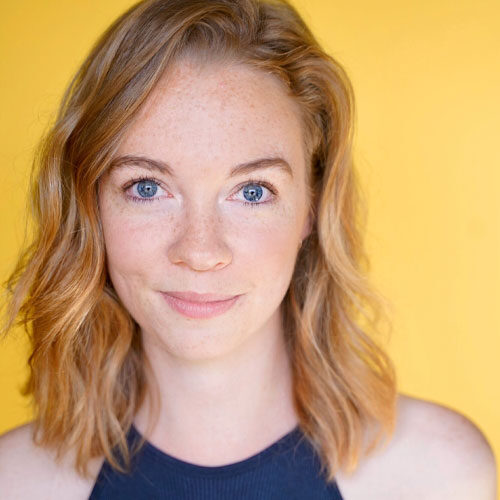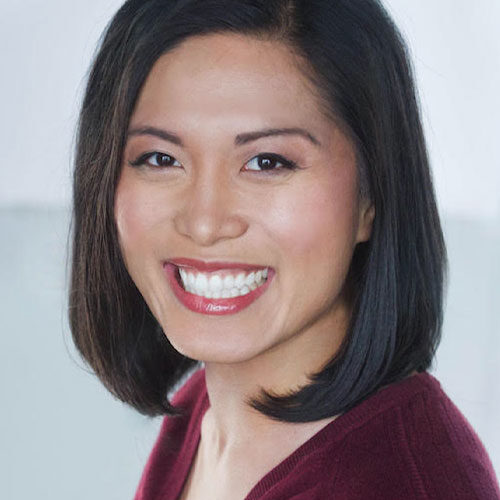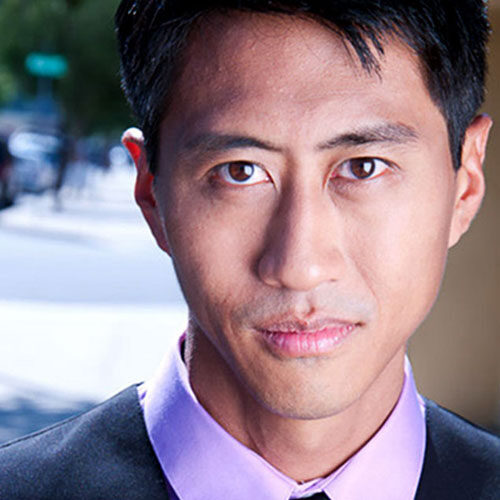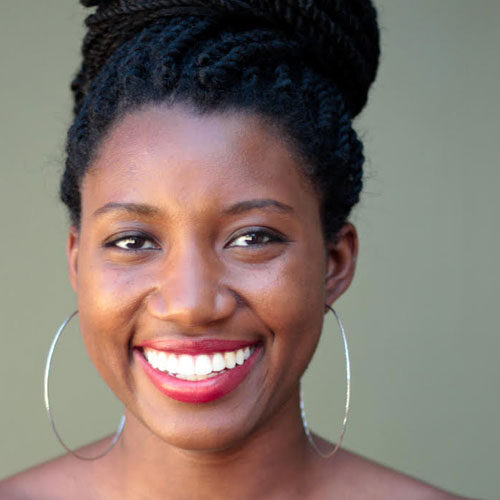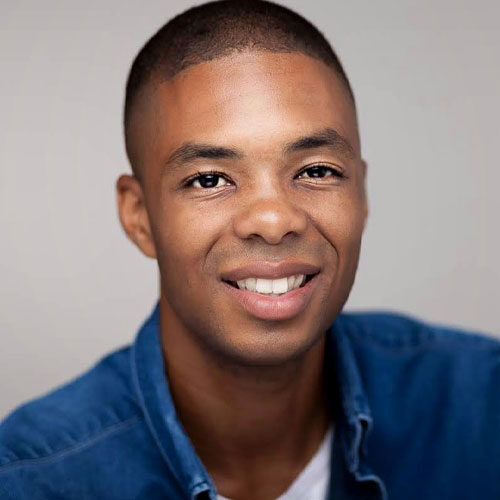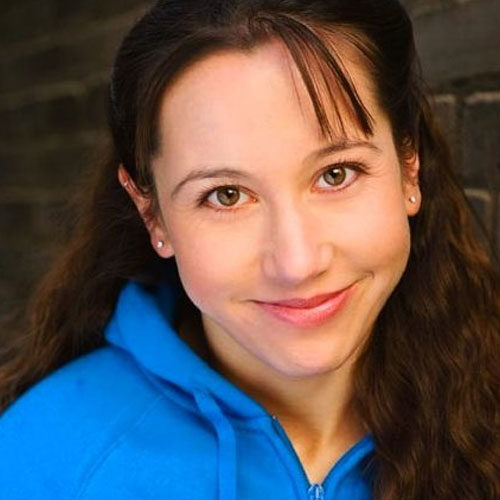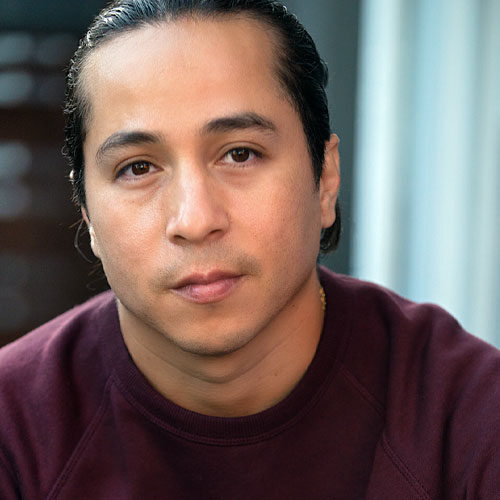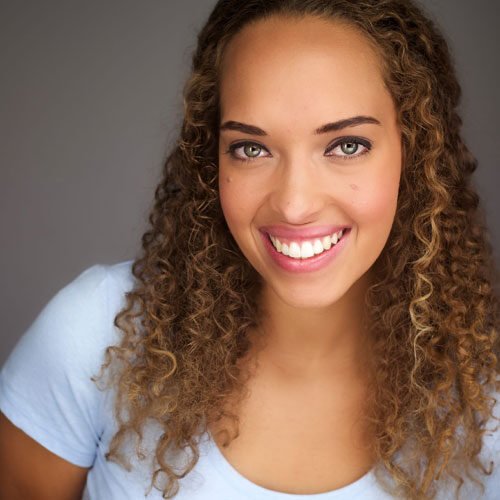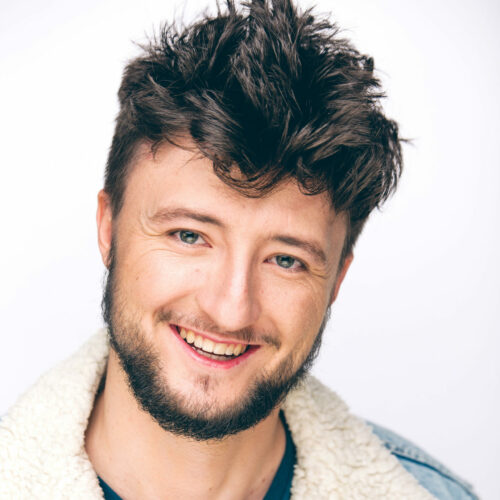 Marcus Baldwin
Marcus Baldwin is an Actor and Teaching Artist based in the Los Angeles area. Working in both the Film/TV and nonprofit worlds, he gained valuable experience from his roles in Dhar Mann Studios productions and as a Program Manager for Sages & Seekers. He trained as an actor with the British American Drama Academy and earned a BFA from the California Institute of the Arts. Marcus is passionate about using his creative toolset to reach and uplift communities in need. He feels honored to work with the Unusual Suspects, and looks forward to learning more from this opportunity and from his wonderful students!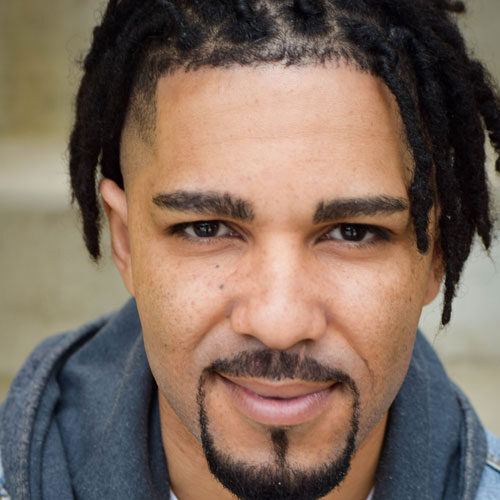 Jozben Barrett
Jozben Barrett is a Los Angeles based actor, director, producer, and educator. His primary work and research is focused on creating space and opportunities for artists of color to cultivate their craft. He is the founder of 2 Rhythms; a multidisciplinary arts organization that develops work focusing on the untold and under-told stories of black and brown communities. Jozben has performed in the world premiere production of What To Send Up When It Goes Down by Aleshea Harris, a play/pageant/ritual that responds to racial violence in America, the world premiere of SNAKES by Chris Webb at the A.C.T. Strand Theatre, Much Ado About Nothing with the Independent Shakespeare Company in Griffith Park, August Wilson's Radio Golf directed by Fran Bennett, among many others. Jozben is also adjunct faculty in the Department of Theatre and Dance at California State University, Dominguez Hills. He is a graduate of the California Institute of the Arts School of Theater MFA Acting Program and holds a B.A. in Theatre Arts from California State University, Northridge.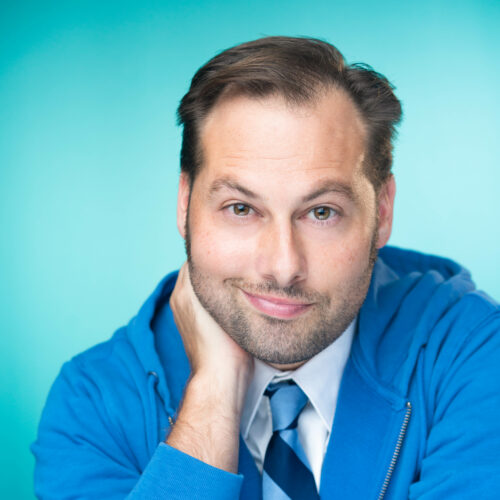 Michael Bauer
Michael Bauer is an actor, writer and producer with an MFA in theater from UCLA and a BFA from NYU Tisch School of the Arts. Michael is a founding member of the international theater company, "Loom Ensemble," as well as the circus company, "Svindelic Circus Troupe." He has been teaching drama, sports, and circus arts for over ten years and currently teaches acting at UCLA. Michael is a published playwright, professional actor, award-winning filmmaker, and producing showrunner of the soon to be released kids show, "Space Lightning." 
Zach Brown
Zach studied theatre at Marymount Manhattan in New York. After school, Zach spent several years in Ft. Worth, Texas performing as a company member with Ohlook Theatre, Artisan Center Theatre and the Bedford Onstage, as well as teaching theatre, dance and art at private art schools and studios in DFW. In 2010, Zach moved to Los Angeles and has performed with the Will Gear Theatricum Botanicum, is a company member with Theatre MAB town hall and has worked with Finite-films. Along with being an actor and educator, Zach is also a professional visual artist and illustrator. Zach has been working with The Unusual Suspects since 2010.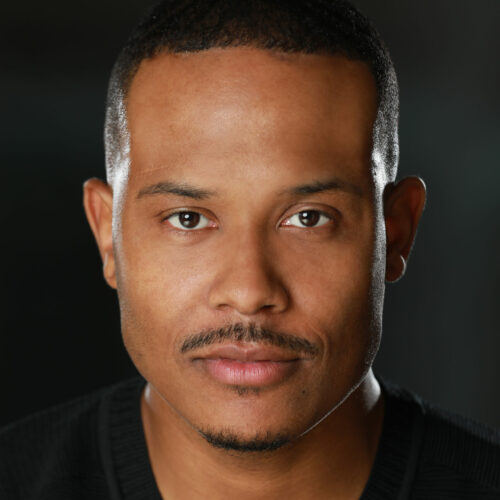 DeJuan Christopher
DeJuan Christopher is an actor, director, writer, producer, and teacher from Marion, SC. He
received a Bachelor of Arts degree in Theater from Francis Marion University and is a graduate
of the STC program at the American Conservatory Theater.
He is a co-founder of the Black Creators Collective. He was instrumental in launching the
organization's first educational outreach program, serving as a Teaching Artist in a five-week
playwriting program at Kelly Elementary School in Compton, CA. Through the organization
DeJuan has led Acting Workshops for adults and youth. He directed in The Directors Lab
Showcase featuring work from the organization's resident playwright, LaDarrion Williams.
DeJuan also, directed in the INK-Cubator playwright's festival produced at the WACO Theater
Center in North Hollywood. Additionally, DeJuan created, August in the Park Festival which
consists of workshops and performances centering August Wilson's American Century Cycle.
As an actor, DeJuan was most recently seen on screen in the film Malleable, which made its
debut at Tribeca film festival. On stage DeJuan recently starred as Roosevelt Hicks in A Noise
Within's production of August Wilson's Radio Golf.
Other notable credits include: starring in Charles H. Fuller's award-winning play, A Soldier's Play
as Private Peterson and Larry Americ Allen's award-winning play, The Expulsion of Malcolm X
as the title character. This portrayal earned him a review from the San Francisco Chronicle, "as
an excellent delineator in a must see drama." In addition, he has portrayed: Canewell, in Seven
Guitars; King Ceyx, in Metamorphoses; Duke Orsino, Twelfth Night; Malcolm, Macbeth. Orgon,
Tartuffe.
DeJuan has over a decade of experience teaching Dramatic Arts. Currently, he is a Teaching
Artist with both the Unusual Suspects and the Geffen Playhouse.
In recent years, he has worked as a Guest Teaching Artist for the Los Angeles High School of
the Arts, coaching students for the August Wilson National Monologue Competition. He was
also a Guest Artist for Center Theater Group's, August Wilson In-School Residency.
Prior to moving to Los Angeles in 2016, DeJuan was the founder and C.E.O. of Colors of Vision
Entertainment (C.O.V.E.) where the mission is to bring African Art, Culture, and History to the
forefront through entertainment. Through C.O.V.E. DeJuan produced several plays and arts
symposiums in the Bay Area.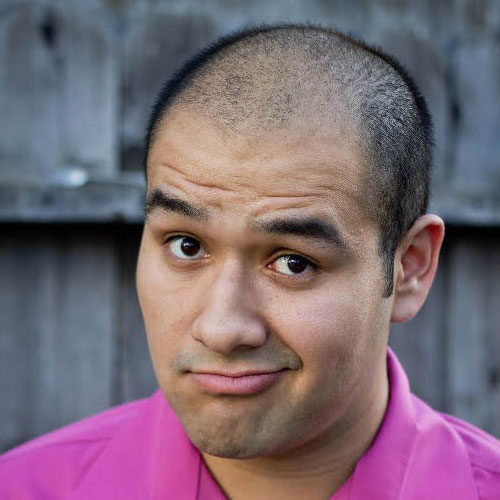 Erik Escobar
Erik Escobar is a professional comedian, actor, and teaching artist born and raised in Los Angeles. He began his journey with The Unusual Suspects in 2010 as part of the Los Angeles County Arts Commission's Internship Program, and has been a regular teaching artist with the organization since 2012, providing in-depth theatre-arts education and mentorship to middle- and high-school students, as well as incarcerated and system-engaged minors. During this time, Erik has also taught with a variety of additional local arts organizations and schools, such as Center for the Arts Eagle Rock, University of Portland, and Spokane's The Blue Door Theater. He is a comic who currently performs all over the United States at clubs, colleges, and festivals, both individually, with the Almost Asian Comedy Tour, and opening for acts such as Rex Navarette and Jerry Seinfeld. You can hear him tell jokes on NBC's Last Comic Standing, Comedy Central, and Vh1. Erik has a B.A. in Film, Theatre, and Management from Whittier College and is currently working toward his M.F.A. from Goddard College.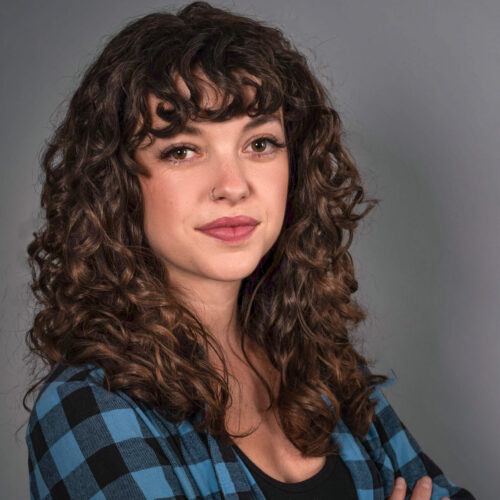 Sarah Hinchcliff
Sarah Hinchcliff is a graduate of the Los Angeles American Musical and Dramatic Academy with a BFA in Musical Theatre. She has been working with and teaching youth in some capacity ever since she graduated in 2012. Sarah has been working in the non-profit sector for over 5 years and is incredibly passionate about helping underserved youth find their voice. Still an actress herself, Sarah is a company member with Foolish Production Co. and can be seen in their upcoming productions of Twelfth Night and Measure for Measure. When she is not acting or teaching, you can find her hiking, camping, or hanging out with her cats! She is thrilled to be working with Unusual Suspects Theatre Company.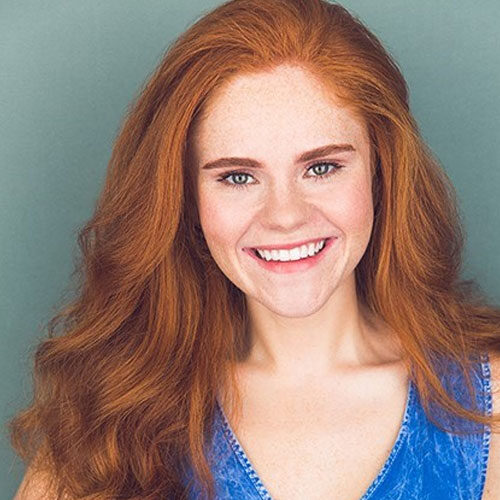 Catherine Holly
Catherine is an award-winning filmmaker and comedian, who trained as an actress at The American Academy of Dramatic Arts. She joins the agency with over a decade of experience working with children of all ages, including her private coaching company Kat's Kids that she started in 2013. She's taught with organizations such as The Alliance Theatre, True Colors Theatre Company, and Dramatic Results. Catherine's many skills range from teaching arts integration through the utilization of hands-on materials to ventriloquism, stage combat, and snort laughing.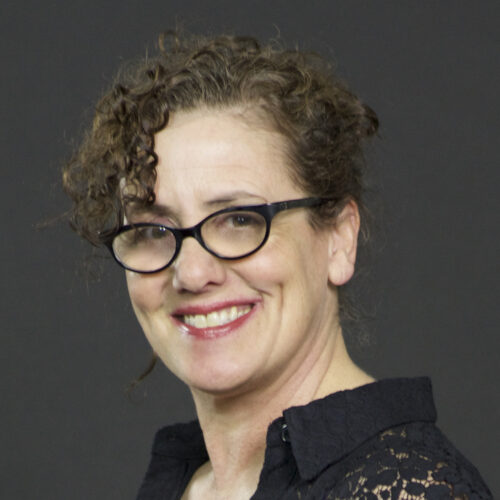 Bonnie Kaplan
Bonnie S. Kaplan is an educator, poet, and artist born and raised in the San Fernando Valley. She is thrilled to begin her journey with The Unusual Suspects in the VIP Program. Bonnie has over two decades of experience working full-time as a teacher with programs of parole and probation in California. She believes art and acting are central to healing in individuals and communities. She has studied improv and storytelling with Ann Randolph and character-based comedy with Steve and Barb North. She has performed comedy with the Valley Rep at LA Connection and produced and starred in a series for Public Access Television. She holds an MFA in Performance Art from California College of the Arts (formerly CCAC, Oakland). As a Writer in the Schools for Redhen Press, she currently teaches poetry to middle schoolers.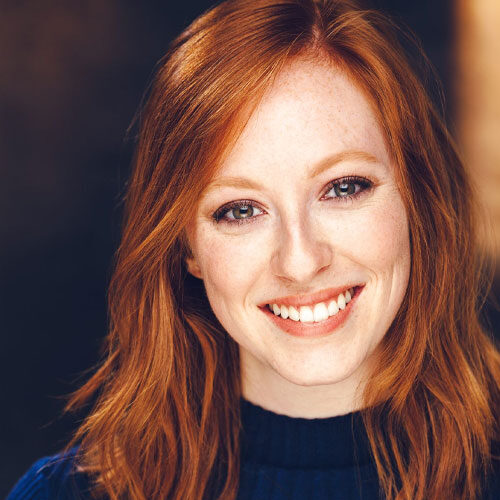 Jordee Kopanski
Jordee Kopanski is an actor and writer from Orlando, Florida. She had her first opportunity to "act" as a four month old baby on the Nickelodeon TV show "Gullah Gullah Island" and has had the acting bug ever since. She grew up singing, playing clarinet, and acting. Jordee is a proud Junior Board member of The Plus Me Project, a story-telling after school program for underserved youth, and loves being a part of The Unusual Suspects as a Teaching Artist. She started with The Unusual Suspects as a Volunteer Mentor and has loved learning from Teaching Artists and the Unusual staff about the impact of nonprofit arts programs on youth. She hopes to continue devoting her time to youth enrichment and inspiring students the way her arts teachers did for her in the past. Jordee received a Bachelor of Arts in Theatre and Media Communications from The Florida State University.
Shereen Macklin
Shereen Macklin is a professional actor, singer, dancer, and teaching artist. A native New Yorker, Shereen earned a BS in Chemistry from North Carolina A&T State University and an MFA in Acting from the Actors Studio Drama School at Pace University. She moved to Los Angeles in 2017, and brings over 15 years of experience to The Unusual Suspects as an educator and passionate creator of theatre/dance programs for both students and adults in underserved communities throughout New York City. As a member of SAG-AFTRA and AEA, Shereen has performed across the United States and internationally. Her vision is to create safe spaces for all humanity to reveal their true north and be free, accomplishing this through her continued work as an actor, teaching artist, Authentic Expression Coach, and host of her podcast, "Live in the Light."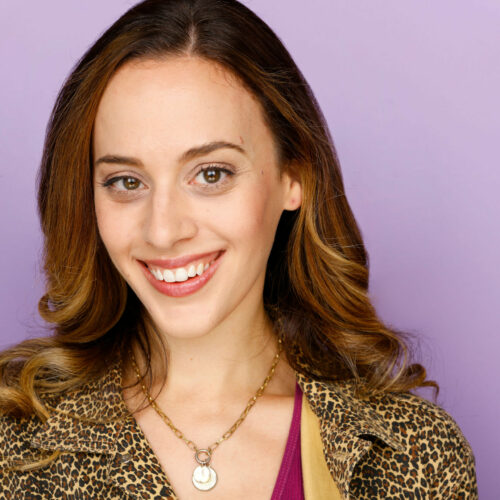 Lea Madda
Born and raised in the San Fernando Valley, Lea Madda (she/her) is a theater artist, educator, and voiceover actor. She holds a Bachelor of Music in Classical Voice Performance from Boston University and an MFA in Acting from the UCLA School of Theater, Film, and Television. Lea is extraordinarily passionate about sharing her love for theater and the arts with the next generation of Angelenos. She instructs Theater History and Movement at the Theater of Arts Hollywood Acting School as well as Scene Study and Shakespeare at UCLA. Lea has taught workshops and masterclasses at A Place Called Home, HOLA, and the Will Geer Theatricum Botanicum. In addition to teaching, Lea performs regularly in the Los Angeles area, prioritizing storytelling that reflects our ever-evolving social landscape. Proud member of SAG-AFTRA and AEA.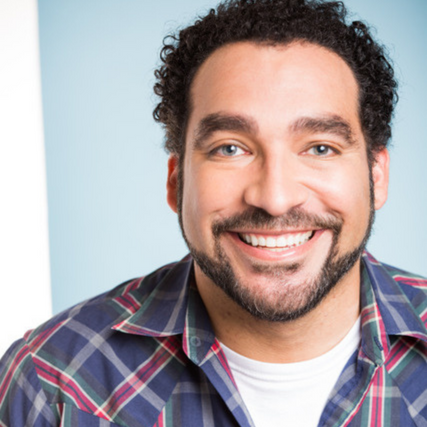 Armando McClain
Armando McClain is an LA-based actor who is joining the Teaching Artist Staff at The Unusual Suspects. Originally from the Bay Area, he has been a working actor for over 10 years. After receiving his MFA from the California Institute of the Arts, he has taught at Chabot College and CSU San Marcos as well as various education programs in the San Francisco Bay Area, Oregon, and Washington. He has also been seen on a variety of theaters across the country. Some include, Cal Shakes, African-American Shakes, Livermore Shakespeare, Arabian Shakes, and Crowded Fire and to name a few. Other credits include 5 seasons at the Oregon Shakespeare Festival, Pasadena Playhouse, Theater for a New Audience, and more. After theater has taken him to various places around the world, he is glad to bring his own knowledge and experience into the classrooms of youth in the Los Angeles Area.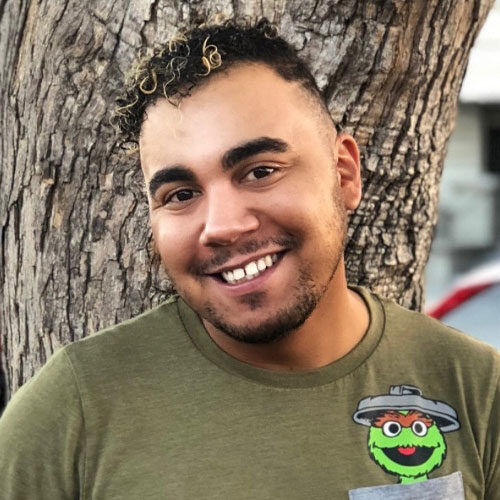 Robert McMillan
Robert is a writer, director, improviser, actor, and teaching artist. He studied at The Upright Citizens Brigade, iO West and is a graduate of The Second City Hollywood Conservatory. He has written and directed pilots, sketches and web series. He improvises regularly on various teams throughout Los Angeles and was a member of The Second City Hollywood house ensemble Hot Flan. Robert first joined The Unusual Suspects' team as a volunteer mentor in 2017.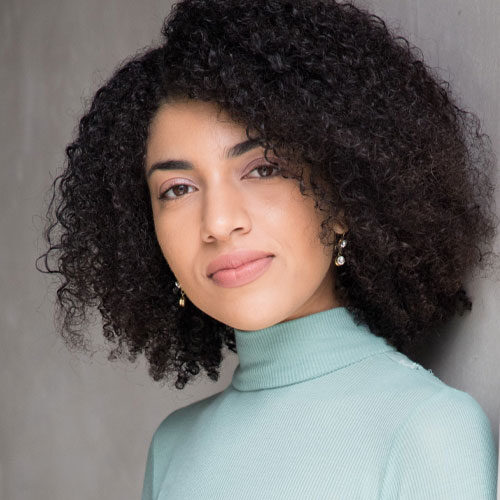 Carene Rose Mekertichyan
Carene is an actress, writer, singer, educator and proud Angelena. She received her training from Dartmouth College and the London Academy of Music and Dramatic Art (LAMDA). She has worked as a teaching artist with the Harlem School of the Arts, Star Education, and Bresee Academy. She has performed with numerous companies, including Independent Shakespeare Co., Rogue Artists Ensemble, Northern Stage, and Palos Verdes Performing Arts. She is a Hero Theatre Company Member and Associate Member of Sacred Fools, where she has written and performed with We the People Theater Action. She wrote and starred in Number 12 Looks Just Like the Sunken Place, which was produced at the Edinburgh Fringe Festival. She will continue to explore her activism through art while empowering young voices with the Unusual Suspects.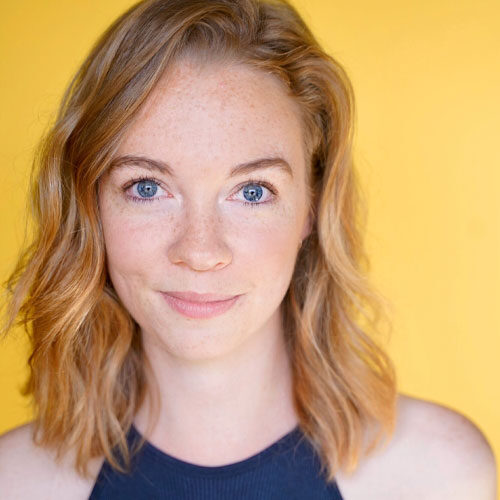 Bridget Murray
Bridget Murray is an actor, writer, indie producer, and teaching artist. Growing up in Indianapolis, Indiana, she found a home in the theatre community and began starring in local theatre productions (some inside a renovated barn, which is about as midwestern as you can get). She has been performing and teaching improv comedy for over 12 years, working with kids ages 4-16 to break down insecurities, build strong social skills, and activate their own voice. Bridget moved to Los Angeles in 2018, where she continues her acting career and develops/produces kids & family content for internet brands and, most recently, Nickelodeon. Bridget holds a Bachelor of Arts in Theatre & Journalism from Indiana University.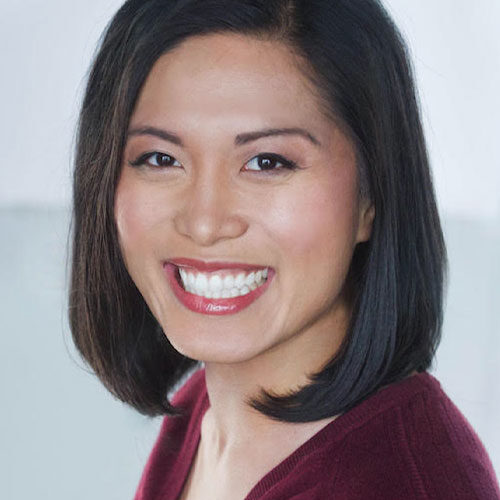 Mara E. Palma
Mara Elissa Palma (she/her) is a teaching artist, writer, and multi-passionate person. Originally from the Philippines, she calls Southern California home currently. Mara's teaching experience includes the Unusual Suspects Theatre Company, re:theatre, Center Theatre Group, Seattle Theatre Group, and Seattle Public Theater. She earned her Bachelor of Arts Degree in Theatre Studies and Political Science at Wellesley College in Wellesley, MA. She is also founder and CEO of Wila Consulting.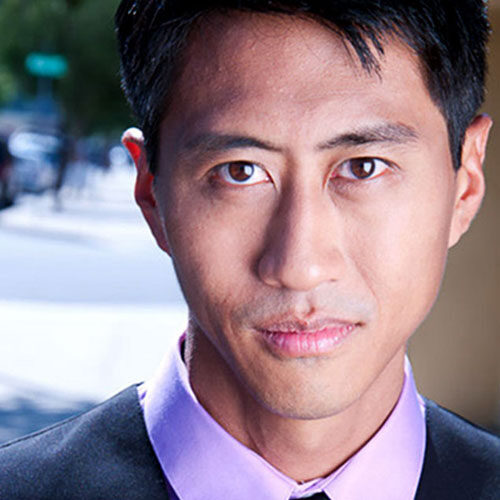 Robert Paterno
Robert is a native Texan and holds an MFA in Acting from Southern Methodist University. He has served as an educator for 15+ years as a tutor, teacher, Higher Education administrator, mentor, and theatre artist. He has worked with numerous youth programs such as 826LA, Young Storyteller's Foundation, School On Wheels, the Hugh O'Brian Youth Leadership Program, and Johns Hopkins Center For Talented Youth. Robert has appeared locally and regionally throughout Houston, Dallas and Los Angeles. Robert is passionate about making theatre accessible and available to everyone, and is proud to be part of the Unusual Suspects family!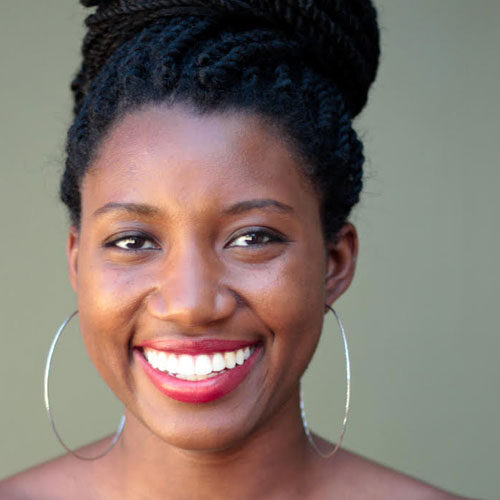 Carissa Pinckney
Carissa Pinckney is an actor, writer, and director armed with a B.F.A from NYU Tisch School of the Arts. She began acting professionally in 2010 and has been cast in such productions as Alesha Harris' "What to Send Up When It Goes Down" at Boston Court and at A.C.T in San Fransisco, and the opera "Iceland" at Ford Amphitheater. She has also written, directed,and starred in her own one-woman/one-act show entitled "The Belt Titans" which highlighted her personal experiences growing up in North Carolina. Carissa began her teaching artist career in 2016 and has worked with several organizations in Los Angeles dedicated to the advancement of young minds, including The Geffen Playhouse, The Road Theatre,and A Noise Within, where she assistant directed youth theatre Shakespeare productions. She feels a calling to share her theatrical knowledge with underserved youth so they develop their own voices and gain confidence in expressing themselves, on and off stage. Her acting career has allowed her to perform on a variety of platforms in both Los Angeles and New York, as well as in television and film.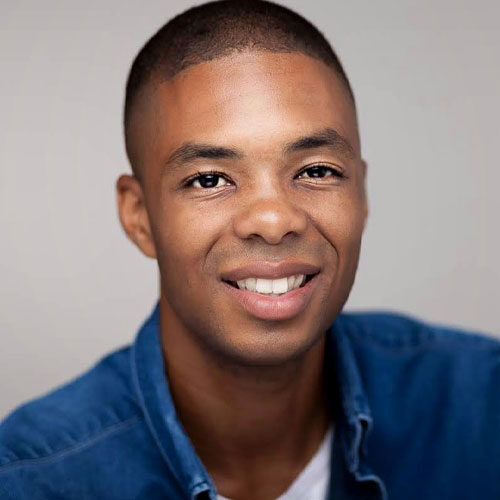 Brandon Rachal
Brandon Rachal is an actor, producer, and arts educator. An LA native, he holds a BA in Theatre from USC/SDA, and has been a theatre maker with local and regional theatre productions. His focus as a teaching artist is using devised theatre methods to foster community wellness and social change. He has worked with various organizations including artworxLA, Hollywood Heart, The Harold Robinson Foundation, and CITYstage. Brandon is the co-host of @themelanatedarchives – a digital time capsule highlighting iconic black actors in theatre, film, and television.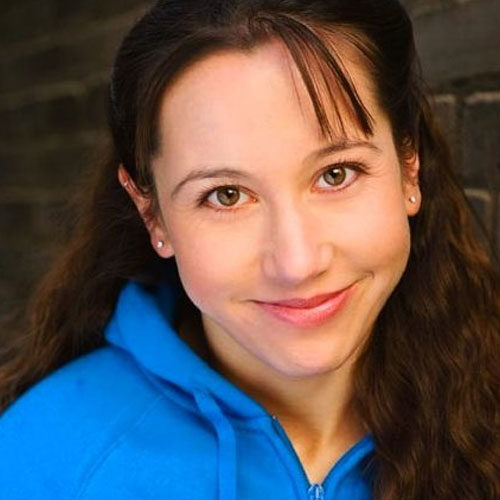 Tara Ricasa
A UCLA School of Theater, Film, and Television alumna, Tara Ricasa began her teaching artist endeavors as a UCLA ArtsBridge Scholar. As a tutor, after-school teacher, and teaching artist, she has over five years of experience working with diverse communities. Currently, she is also a teaching artist for Center Theatre Group's Disney Musicals in Schools program. In San Diego, Tara collaborates with Sledgehammer Theatre and Fern Street Circus and serves as a teaching artist for The Old Globe, La Jolla Playhouse, and Bocón Arts. As co-founder and co-artistic director of Vertigo Theater Company, she spent several years in New York producing original works. Tara has also worked with Processional Arts Workshop, Big Apple Circus, BAM, BRIC, Labyrinth Theater Company, and Red Fern Theatre Company. In her spare time, she enjoys building puppets, skating, and playing capoeira. Proud member of AEA.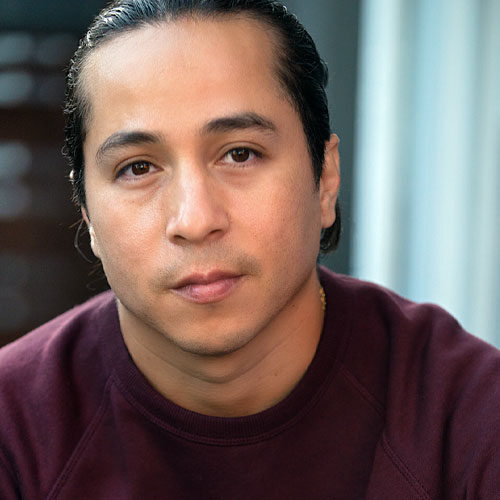 Eddie Ruiz
Eddie was born and raised in Boyle Heights, CA.. He received his MFA in acting at The Central School of Speech and Drama in London, UK. Eddie has performed in numerous plays throughout our country. He continuously works in Film, TV & commercials. Eddie is also a teaching artist working for organizations such as The Shakespeare Center of Los Angeles, About Productions and The Unusual Suspects. Visit www.eddie-ruiz.com for more info. He's also a founding member of Obviam Entertainment where they write, produce and perform in film, TV & theatre.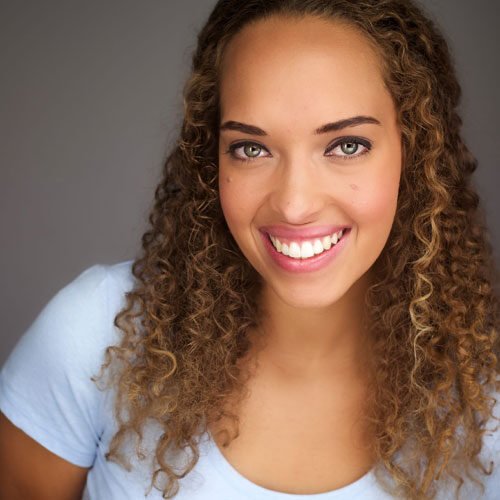 Monique Sypkens
Monique is a professional actor, model, and teaching artist from Sacramento, California. An internship with Homeboy Industries in 2014 inspired her to partner her passions for outreach, art expression, and theatre. She has dedicated herself to the advancement of marginalized and disadvantaged people ever since, providing theatre-arts education and mentorship to underserved students at the middle- and high-school level, as well to minors incarcerated in the juvenile justice system; and offering food and assistance to homeless communities through the Long Beach Rescue Mission and the Los Angeles Urban Project. Monique has worked regularly as a teaching artist with The Unusual Suspects since graduating from California State University, Long Beach with a B.A. in Performance Theatre in 2015. She also has extensive experience as an instructor of theatre and improvisation outside of The Unusual Suspects, and as a tutor in all subjects for elementary through high-school-aged children. In addition to her teaching and outreach, Monique has appeared in various commercials, series, and films since moving to Southern California in 2011.