Reflection: The Rico Story
An original play written and performed by incarcerated youth at Camp Gonzales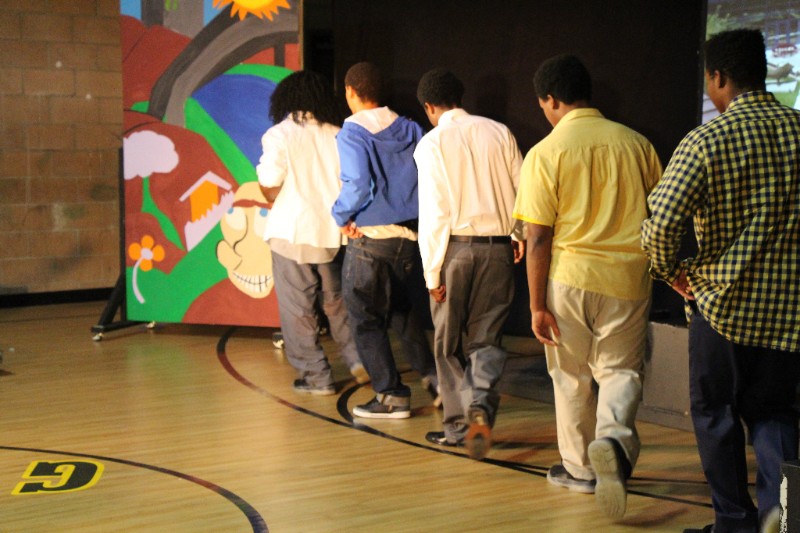 Incarcerated youth perform their original play, Toxicity in the Family, at Camp Gonzales, June 2015.
Show your support as an audience member on
Saturday, August 26th!
Reflection: The Rico Story
Rico grew up in a tough neighborhood with his single mother. With a baby on the way and his family struggling, Rico becomes lost in a world of theft and trafficking, forgetting about his family altogether.
Email
Meisha
for more information about how to attend.




– 

meisha@theunusualsuspects.org –
Have time to share?
Click
HERE
to learn about joining US as a Volunteer S.T.A.R. Mentor
for the 2017-18 school year.
State Arts Funding Helps to Support US!
Every year, we depend on a diverse array of support to make our programs possible, including federal, state and local government grants. After completing a competitive application process, The Unusual Suspects are proud to be among the select state-wide recipient organizations of California Arts Council funding. 
The Artists in Schools – Engagement grant will allow US to increase the number of trained teaching artists serving our 2017-18 VAST program in public school classrooms.
The Artists In Schools – Extension grant provides continued opportunities for students at Edison Middle School to join our flagship after-school program starting this fall.
The Local Impact grant will support our Spring 2018 Neighborhood Voices program, guiding inter-generational Pacoima residents through the creation and performance of an original play.
The JUMP StArts grant is specifically for programs benefiting youth in the juvenile justice system and supports our current performance workshop at Camp David Gonzales.
Fun Facts
Keep our programs strong all year long by
becoming a Monthly Sustainer!
Thanks to our Summer Volunteer!
---
Claire Cashdan is a recent high school graduate headed to Boston University in the fall to study psychology. During her time with US this summer, Claire has been helping out with everything from organizing our script library and costume storage to researching and writing for future blog posts and social media campaigns. It's been such a big help having her with US!
Interested in volunteering too?
Email Caroline for more information – caroline@theunusualsuspects.org
Missed the last 
Night With US?
Check out the Facebook album and make sure to Follow US to get future show announcements.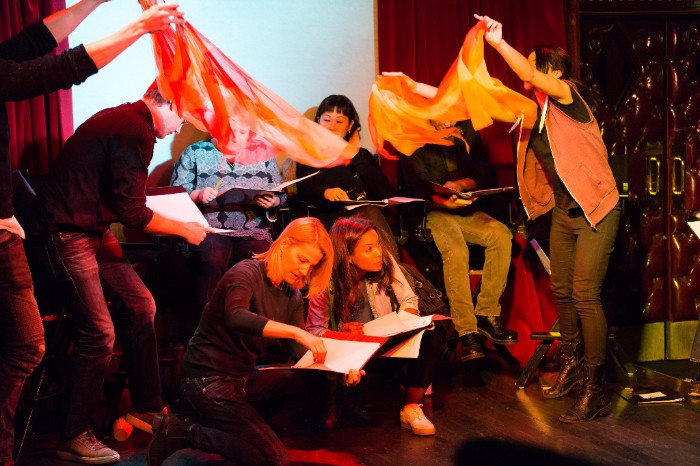 Where In The World Are The Suspects?
We've been busy working to strengthen our programs and spread word of our work! 
Tuesday, June 27th … 
Melissa and Yolanda were seen at the Los Angeles Promise Neighborhood partner meeting hosted by Youth Policy Institute.
Friday, June 30th … 
Melissa and Meisha were spied at the Grand Re-Opening of the re-designed juvenile detention facility Campus Kilpatrick with 3rd District Supervisor Sheila Kuehl.
Friday, June 30th …
Yolanda and Adrienne were spotted with US alumni at the Arts in Corrections conference at Loyola Marymount University sharing the work of our incarcerated youth.
Thursday July 6th …
The entire office staff was discovered at our Glassell Park office participating in a training for our new database, Apricot.
Friday, July 7th …
Melissa and Meisha joined the conversation with Congressman Tony Cárdenas' at his Juvenile Justice Roundtable for the 29th District.
The Unusual Suspects Theatre Company believes every young person deserves to be seen, heard and understood.
Through collaborative workshops, we work deeply to empower the hardest to reach communities to tell their stories together
leading to self-discovery, a sense of belonging, and the building of stronger families and communities.