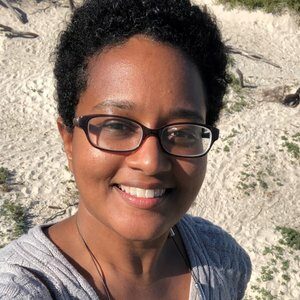 Get to know Shannon Effinger, our new grant writer supporting our Development team! 
Shannon J. Effinger (Shannon Ali) has been a freelance arts journalist for more than a decade. Her writing on all things music regularly appears in The New York Times, Washington Post, The Village Voice, Bandcamp, Pitchfork, Downbeat, and NPR Music. 
For the past eight years, she has worked as a grant writer (consultant and staff roles) for several artists, musicians, and nonprofits (cultural institutions, arts education, youth development organizations) throughout New York City and nationwide. To date, Shannon has successfully raised over $5 million to help further arts, cultural, and youth programming citywide, including multidisciplinary artist Sanford Biggers' debut solo exhibition at the Bronx Museum of the Arts.
In 2020, she made her cinematic debut as a featured critic in the documentary Universe, the rediscovered orchestral suite by Wayne Shorter, written more than 50 years ago for Miles Davis and left unrecorded and largely untouched until it was revisited by Davis' protégé, the late trumpeter Wallace Roney. A native Brooklynite, Shannon currently lives on the Upper West Side.